Who knew the "Save Your Tears" singer, The Weeknd, known for moody upbeat music, would prefer to have gigantic 1.4 acres of the green garden alone?
The lavish, spacious garden not only is the garden fit for a king but also features a magnificent plant collection.
The Weeknd's garden is truly a dreamy one for anyone who is fond of plants and gardening. If you are a XO and a green thumb, you are in for a treat. So, let us begin right away.
What Does Luxe Garden of The Weeknd Look Like?
In 2020, The Weeknd released his fourth studio album, 'After Hours,' which featured the track 'Snowchild' where he mentions he never lived in his $20 million mansion.
But that did not stop Abel from buying a new lavish home triple the size of the previous one.
After the record-breaking sale of After Hours, he spent $70 million on a kingly LA mansion.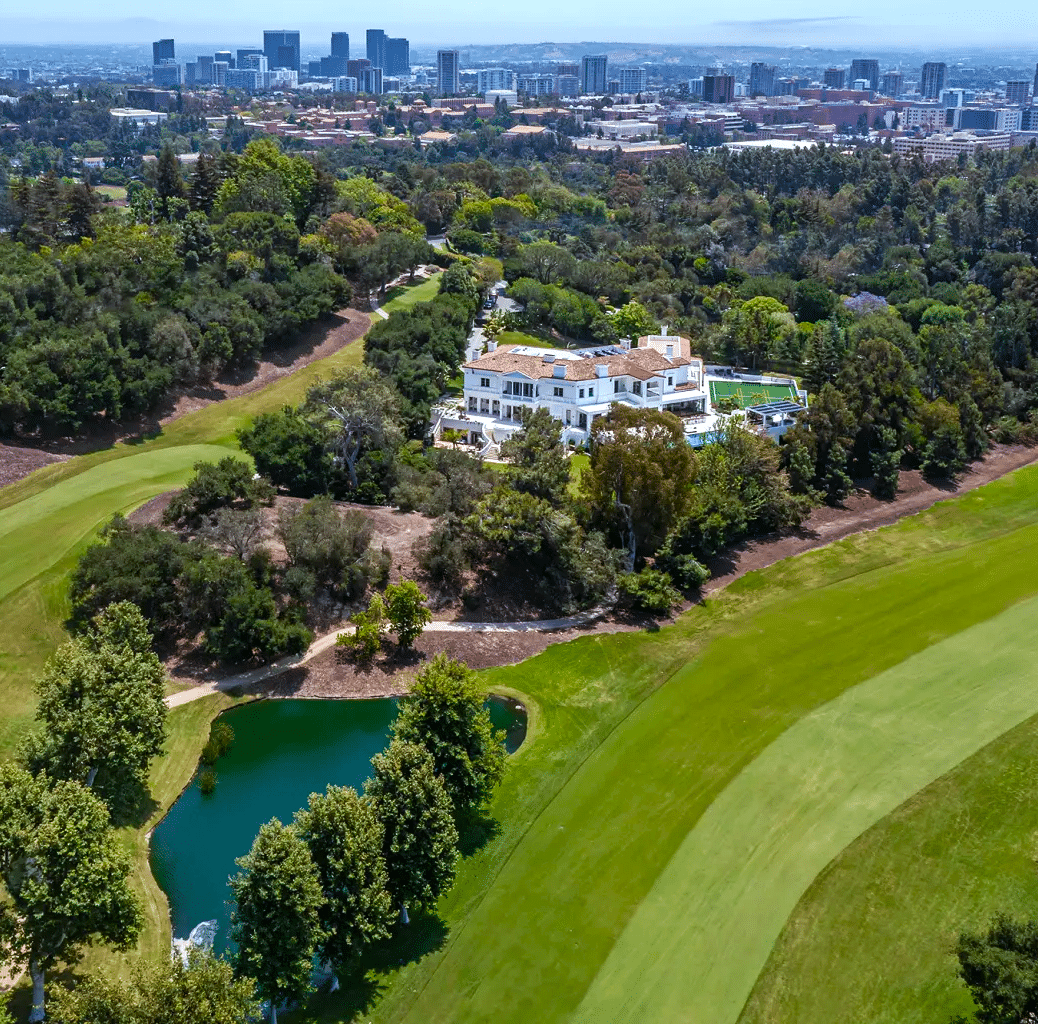 Now, this majestic mansion sprawling over 33,000 square feet obviously comes up with an extravagant 1.6 acres of garden.
Did you know the massive Bel Air Mansion The Weeknd bought was not even for sale?
The R&B rocker Abel has a spacious, lavish garden that is full of tropical plants like, ponytail, coconut, fishtail palms, cacti and so on.
Furthermore, the garden features colorful plants like Japanese barberry, geraniums, lily, etc.
Besides that, the entire mansion is surrounded by tall native evergreen trees, which Abel can enjoy from his infinity pool with a waterfall.
Near his playfield, he has monkey puzzles, bananas and dune aloe plants standing all tall and mighty, adding an iconic view to the place.
Plants to Notice Around Weeknd
The Weeknd, who now owns a luxe home like a king, was at one point almost homeless.
But from his viral mixtape on Youtube to breaking Spotify records with over 100 million monthly listeners, The Weeknd truly has come a long way.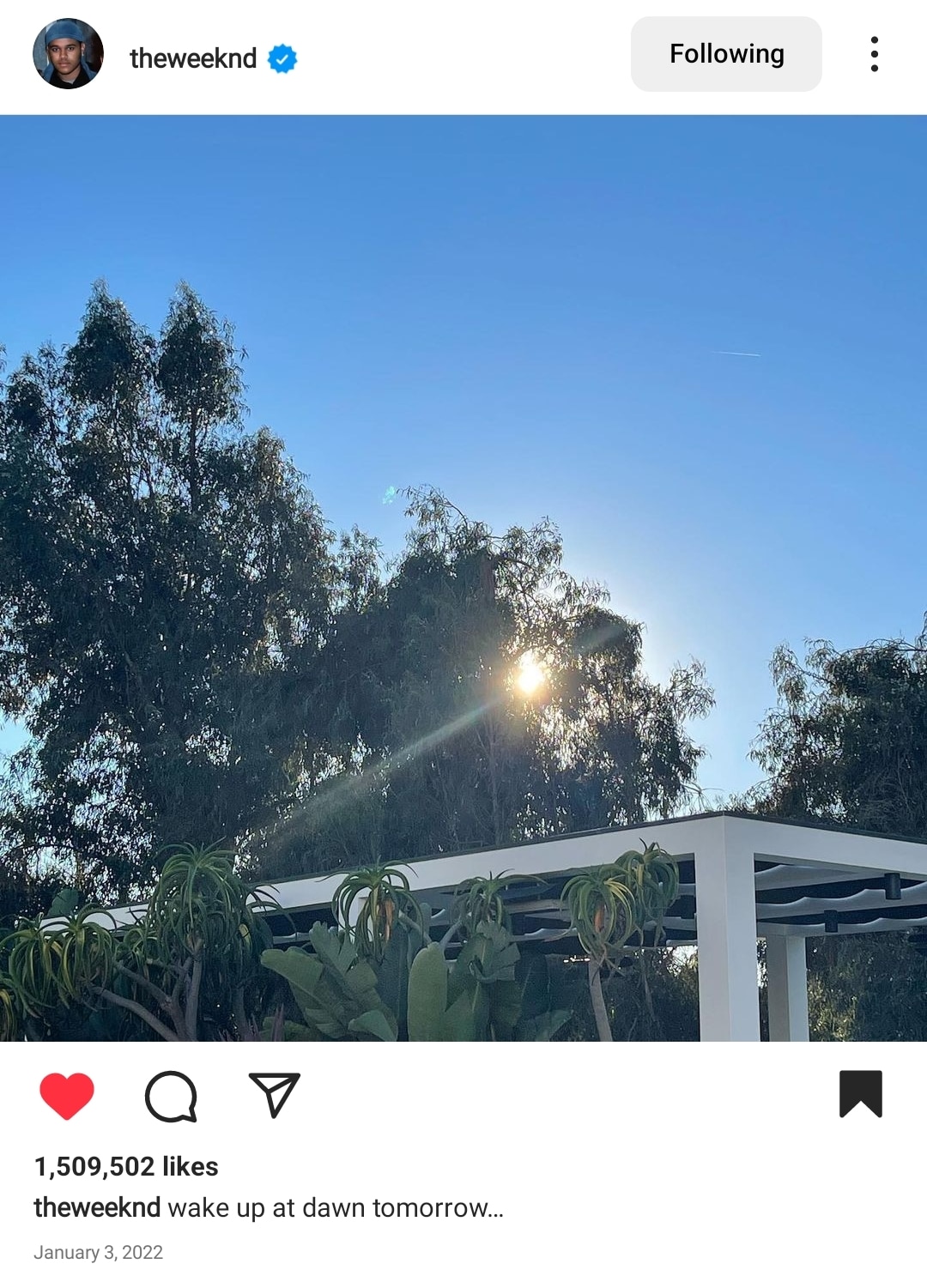 Like his big, chart-busting career, Abel has a big Doberman pinscher dog named Caeser. In most pictures, Caeser seems to enjoy the spacious yard more than Abel himself.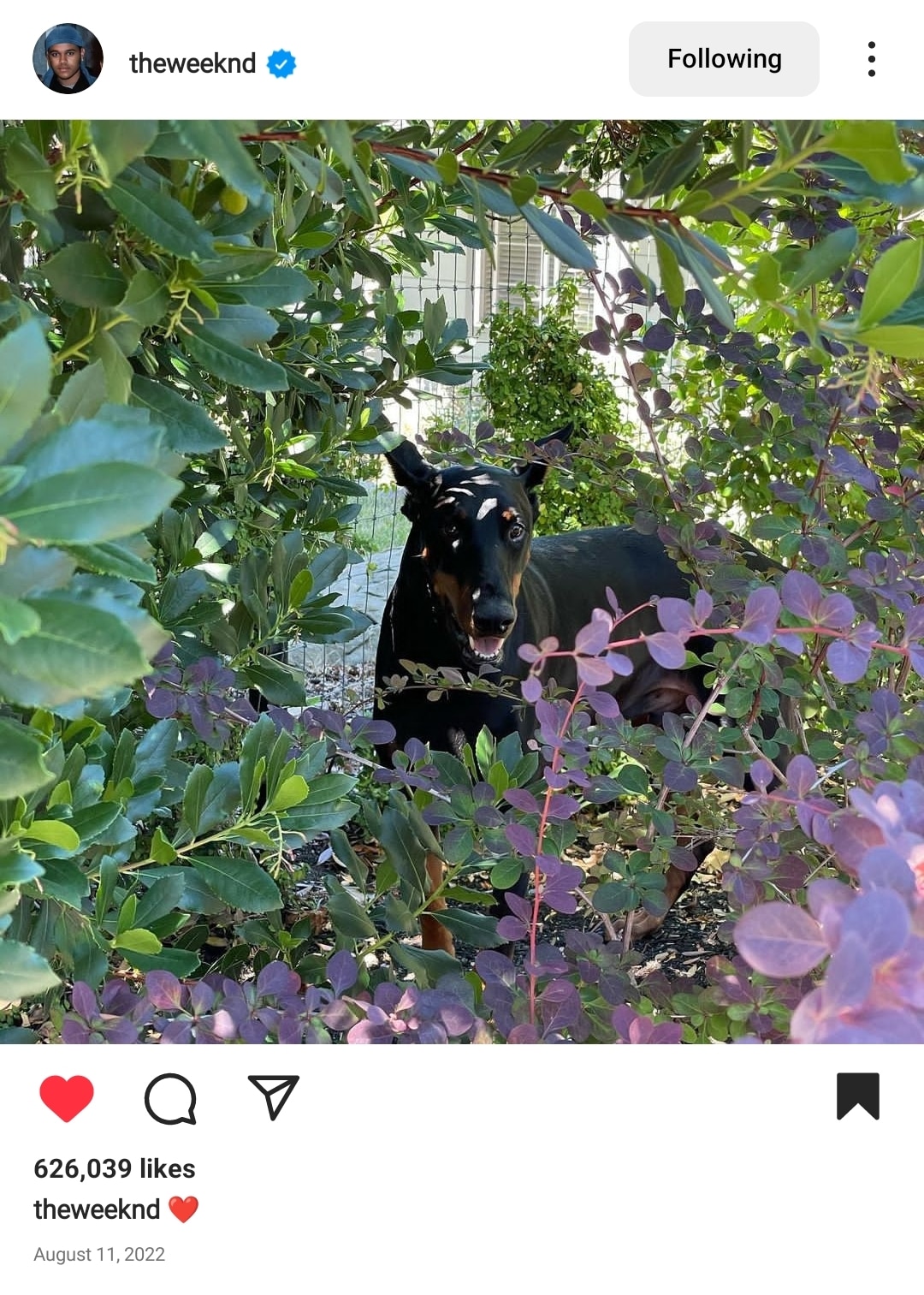 Apart from his grànde garden, The Weeknd profusely uses different houseplants for interior decor.
Some of the plants we could see inside Abel's regal mansion were luscious devil's ivy, variegated money trees, agave, paradise palm, etc.
Furthermore, he has indoor air-purifying plants, like spider plants, split-leaf philodendrons, areca palms, etc.
Perhaps the singer, Weeknd, is more concerned about his indoor air quality. And maybe, that is the reason behind his unique vocal abilities.
Create The Weeknd-Inspired Garden
I have good news if you are a true XO and a green thumb. By creating a garden inspired by the likes of The Weeknd, you can pay a special homage to the singer.
Furthermore, the singer inclines more toward moody, dark, dramatic, yet upbeat music.
So, you will have one hella good time incorporating singers' music theme into a garden.
Now, without getting blinded by the 'Blinding Lights' of The Weeknd, let us make an aesthetic garden, shall we?
Before starting on 'The Hills,' preplan and aim for a darker deep theme. For example, black, purple or perhaps darker green.
Some plants with darker foliage you can grow are ZZ, snake, rubber plants, philodendrons, pothos and monstera.
Add dim lights like fairy or lantern lamps in your garden to mimic scenarios from Abel's music videos.
Grow Creepin' plants like thyme, African violets and jenny near the hedge.
To keep the surrounding air fresh and clean, incorporate spider plants, areca palm and peace lily.
Try adding quirky elements like sundials to your garden to match The Weeknd's drip.
Editor's Note
"When I'm faded I forget, I forget what you mean to me. I hope you know what you mean to me." – The Weeknd
And unfortunately, it works for your beloved plants as well. So, try to be a responsible XO who does not let their plant fade and cherishes to the heart's content.
All The Best!