Did you know a triple threat Zendaya is a legit plant lover and owns a colorful, fruity, luxe garden?
She has been showcasing her love and passion for the greenery via her occasional posts with epic gardens in socials.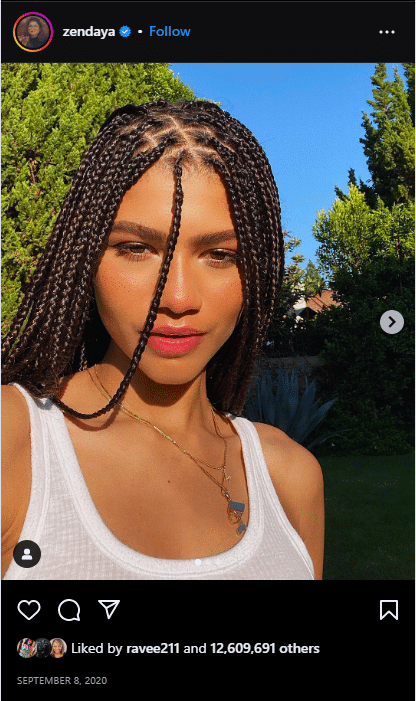 So, in this blog post, we will take a tour of Zendaya's garden and explore how you can make one like hers.
What Does Zendaya Garden Look Like?
Zendaya's Instagram-worthy garden bursts out with vibrant, colorful flowers and is a veritable fruit paradise.
She has beautifully decorated the backyard of her Northridge Mansion with evergreen plants to flawlessly compliment the idyllic outdoor patio and picturesque pool.
From Pomegranate, Loquat to Lemon fruits, Zendaya has exotic plants like the
Sago palm
, Century plant and Chinese Juniper in her garden.
She got tall Palm trees, Bird of Paradise, with other 9-10 USDA zone native trees surrounding the area to give the lush green backyard garden a modern look.
Likewise, Zendaya has planted red Roses around the swimming pool patio in a circular fashion, perhaps to give Tom Holland Roses she grew herself.
In an interview with Vogue, we could see the dangling red flowers of Pomegranate in the doorway.
When the Vogue interviewer Joe Sabia walked in, Zendaya picked ripe Lemon straight out of the tree to make fresh lemonade.
Also, she ate the fresh Loquat during the interview! And that's a dreamlike, blissful experience we all gardeners seek out, right?
No wonder why she told Vogue that she prefers to "Stay at home and stay to myself" with her cute little dog 'Noon'.
How Does Zendaya Take Care of Her Garden?
Despite the busy schedule, Zendaya has managed to keep her luscious green garden thriving.
Now, how she juggles her work, love life with Tom Holland, and gardening at home is still a mystery the world wants to learn.
But little do we know is most of the plants Zendaya has in her garden are easy to care for that fit in with her busy lifestyle.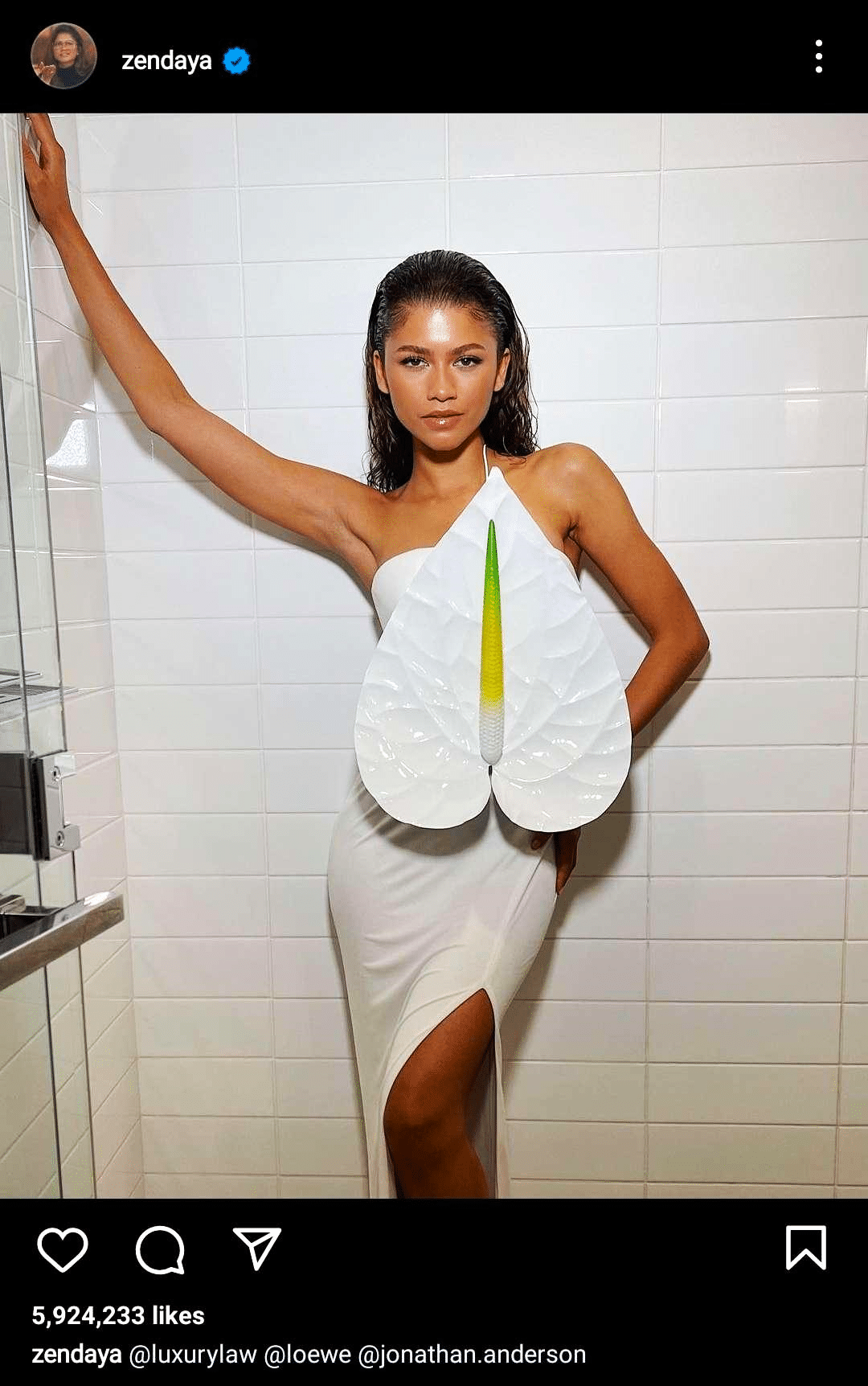 So, the lesson we can grab is growing plants that require minimal care and tolerate slight negligence.
Some easy-going plants that match Zendaya's garden are desert plants like Sago palm or any other
palm trees
, Century plants,
Aloe vera
and
Bromeliads
.
Remember, these plants do not require frequent watering, fertilization and pruning to thrive.
Generally, weekly watering, 3 times a year fertilization and occasional pruning are the failsafe secrets behind the flourishing garden of Zendaya.
How to Create Your Own Celeb Garden Like Zendaya?
The American actress, Zendaya has advocated for various environmental issues and has always encouraged her Zswaggers to make small changes to help protect the planet.
So, we know you want to fulfill your roles as fellow Zswaggers and contribute while following in the footsteps of Zendaya.
Now, without further ado, let us help you create an aesthetic, idyllic garden like Zendaya.
As Zendaya has a luscious green garden, try planting evergreen native trees and herbs that fit in easily with your local climate.
Incorporate a minimalistic relaxing area with colorful flowering plants like Roses, Dahlia and Tulips.
Ensure to feature decor elements like a water fountain or swimming pool in your garden.
Grow vegetables and fruits that thrive in your locality so that you can enjoy fresh harvests like Zendaya.
If you have difficulty designing a garden independently, hire a professional landscape designer.
Besides that, you can always rely on plant growth and care guide articles from our website.
From Editorial Team
Zendaya has already become a part of the Lily flower by wearing a custom Loewe dress in chalky white back in September 2022.
Now, as fellow Zswagger, let us support our beloved Zendaya by following in her footsteps to save the planet.
And starting from our own garden would be a small yet significant step towards a better, greener Earth.