Prickly Pear, a member of the Cactaceae family, is native to America. As the name suggests, Prickly Pear is full of prickles.
Prickly Pear not only provides you with an aesthetic but many health benefits too, which you will be surprised to know.
Generally, Prickly Pear provides different health benefits like combating inflammatory diseases, good gut health, control of diabetes, cholesterol, better skin & hair, prevention of cancer, etc.
The list of Prickly Pear benefits does not end here, but you must know some reverse effects before taking it.
So, this article will assist you to know the various benefits of Prickly Pear and its side effects.
Please continue reading to learn about them.
Overview of Prickly Pear
Prickly Pear, also known as Nopales cacti, has about 200 different species. Almost all have some form of this Prickly Pear fruit, but not all varieties are edible.
The most common Prickly Pear intended for eating is Oputina ficus-indica, often known as the Indian Fig Opuntia.
Prickly Pear fruit is also called Tuna, which contains sweet purple-red juice.
Let's look at the overview to learn more about Prickly Pear and how you can eat them.
| | |
| --- | --- |
| Common Name | Prickly Pear |
| Botanical Name | Opuntia basilaris P. Mill. |
| Family | Cactaceae |
| Genus | Oputina |
| Plant Type | Herbaceous, perennial, cactus |
| USDA Zone | 4 to 11 |
| Native | America, Mexico, especially in the central and western regions, Caribbean islands (West Indies) |
| Blooming Period | May to July |
| Fruiting Season | Late summer through early winter |
| Fruit Color | Yellow, Red, Purple and Orange |
| Fruit Structure | Fleshy oval pads (pencas) growing one atop the other |
| Toxicity | Edible, Non-Toxic |
Nutritional Value of Prickly Pear
Prickly Pear contains various nutrients like vitamins, potassium, magnesium, calcium, phosphorus, etc.
Moreover, according to the USDA, the nutritional value of one cup of Prickly Pear is in the table below.
| Principle | Nutrient Value |
| --- | --- |
| Calories | 61.1 kcal |
| Protein | 3.7 kcal |
| Fat | 6.4 kcal |
| Carbohydrate | 12.21 kcal |
| Fiber | 5.4 grams |
| Omega-3 fatty acid | 34.3 mg |
| Omega-6 fatty acid | 277 mg |
| Vitamin A | 64.1 IU |
| Vitamin C | 20.9 mg |
| Riboflavin | 0.1 mg |
| Niacin | 0.7 mg |
| Vitamin B6 | 0.1 mg |
| Folate | 8.9 mcg |
| Potassium | 328 mg |
| Calcium | 83.4 mg |
| Magnesium | 127 mg |
| Zinc | 0.2 mg |
| Iron | 0.4 mg |
| Phosphorus | 35.8 mg |
| Sodium | 7.5 mg |
| Copper | 0.1 mg |
11 Science-Backed Benefits of Prickly Pear
Prickly Pear is full of amazing benefits and a great way to add some aesthetics to your home.
Likewise, if you have pets, Prickly Pear is an excellent plant for you as it is considered non-toxic to pets by ASPCA.
This plant is safe for your pets and has numerous great benefits.
Please continue reading to learn more about its possible medicinal benefits.
1. Boasts Various Anti Properties
Prickly Pear contains various anti properties like antioxidant, anti-viral, and anti-microbial properties. You name one anti-property, and you will get it from Prickly Pear.
Prickly Pear has an anti-viral property that can help prevent a virus named Cucumber mosaic virus (CMV).
This virus affects plants in your garden by making the leaves yellow and affecting their growth.
It has an anti-cucumber mosaic virus protein with ribonuclease activity, which can further prevent the virus's spread.
A study published in the National Library of Medicine concluded that Prickly Pear fruit positively affects the body's redox balance, decreases oxidative damage to lipids, and improves antioxidant status in healthy humans.
Prickly Pear consists of 85-90% water by weight, but its fruit is rich in Vitamin C, which has antioxidant properties.
Another study published in the Journal of Food revealed that Prickly Pear seed oils are full of anti-microbial and antioxidant radical scavenging properties.
The study on the anti-microbial and wound healing properties of prickly Pear fruit concluded that the extracted oil had an anti-microbial effect on Enterobacter cloacae.
Similarly, it showed an anti-yeast effect on Candida parapsilosis, Candida sake, and anti-fungal activity against three opportunistic cutaneous molds (Penicillium, Aspergillus, and Fusarium).
Furthermore, its oil has a good wound healing effect.
2. Reduces Inflammation
Prickly Pear helps in reducing inflammation due to its anti-inflammatory properties.
This plant possesses a chemical component called Betalains, full of anti-inflammatory properties.
Research published in Sciencedirect revealed that betalains contained in Prickly Pears have a high health-promoting potential.
Further, it can help restore damaged tissues in the body and also helps with diseases such as hypertension.
According to research on the anti-inflammatory properties of Prickly Pear fruit, indicaxanthin can be considered a potential health-promoting substance.
Furthermore, the basis of the protective activity of fruits is effective against age-related and chronic inflammation-based disorders.
Prickly Pears antioxidants and minerals can help reduce inflammation, especially in conditions like arthritis, gout, and muscle strain.
The oil can also be applied topically to reduce swelling from bug bites.
In Chinese medicine, Prickly Pear is a weak venom used to treat inflammation and pain and a detoxifying agent for snake bites.
3. Protects Liver Health
Another great benefit of Prickly Pear is that you can use it to treat liver problems.
Prickly Pear contains antioxidant compounds that can help protect you against inflammation and oxidative stress that can damage the liver.
Research published in the National Library of Medicine revealed that consuming Prickly Pear can help to diminish fatty liver acid.
Prickly Pear increases fatty acid oxidation and very-low-density-lipoprotein (VLDL) synthesis, which can quickly diminish fatty liver acid.
Likewise, its intake can decrease oxidative stress and improve liver insulin.
Similarly, another study published on pubmed.gov concluded a decrease in liver lipid and protein oxidization after the intake of Prickly Pear juice.
Another study found that Prickly Pear cactus extract can lessen the unpleasant effects of a hangover caused by the impurities of alcoholic beverages due to its anti-inflammatory effects.
Thus, it helps to protect your liver from alcoholic beverage side effects.
Next time you get hungover, you know what to eat.
4. Better Skin and Hair
Prickly Pear is the answer if you want your skin to glow and your hair to shine.
Omega 3 and Omega 6 are crucial for the health of your hair, but your body can only produce a small amount.
A study revealed that Prickly Pear seed oil contains high levels of polyunsaturated fatty acids about 88%.
The polyunsaturated fatty acids contain Omega 3 and Omega 6 important for your hair. So, consuming Prickly Pear can help you attain your healthy hair goals.
The anti-inflammatory property of the Prickly Pear also helps to soothe scalps. In addition, the flavonoids found in them help to accelerate hair growth.
Similarly, it helps in a natural skin care diet and is the building block of healthy cell membranes.
This fatty acid also produces the skin's natural oil barrier, which helps to make your skin hydrated, plumper, and younger-looking.
The long list of Prickly Pear helping your skin does not end here. Let's dive into it in detail.
Prickly Pear has excellent content of vitamin C, which can accelerate the production of collagen and elasticity that helps make your skin plump and firm.
It can also prevent premature skin aging by restoring the appearance of young and soft skin.
Oleic acid in the prickly pear is a holy grail for dry and aging skin. It can also help with restoring the damaged skin cells.
So, grow them in a big pot with enough sunlight and devour the Prickly Pear fruit to get enough nutrients your skin and hair need.
In addition, various skin and hair products on the market containing Prickly Pear, like Schwartz Superfood has Prickly Pear shampoo, and Morgan Cosmetics organic Prickly Pear face oil is available.
5. Good for Gut Health
Prickly Pear is the best for gut health, especially for those suffering from irritable bowel.
According to the American College of Gastroenterology, about 10 to 15% of people in the USA are affected by Irritable Bowel Syndrome.
Fiber helps with constipation by helping to solidify the stool as it absorbs water and forms a bulky stool.
Prickly Pear is a good source of dietary fiber, providing about 19% of the dietary value in one cup.
It has soluble and insoluble fibers, essential for healthy digestion and removing toxins from the bowel.
Another study published in the International Journal of Advanced Research showed that Prickly Pear has cladodes and mucilage, which helps protect against ulcers.
Likewise, it has a high level of potassium and magnesium that helps foods to be absorbed better and improve digestion.
6. Controls Diabetes
You are wrong if you thought there could not be any more benefits of Prickly Pear.
Prickly Pear can help you control your blood sugar level by balancing the glucose level in your body.
A study published in the National Library of Medicine stated that a combination of Prickly Pear leaves have a significant effect on glucose reduction.
Prickly Pear has a very high-soluble fiber and pectin content which can prevent the absorption of sugars.
This will, in turn, help to regulate the effects on the blood glucose in your body.
Wolfram et al. (2002) conducted a study and found that blood glucose and insulin level decreased by 11% after the consumption of Prickly Pear.
In addition, Prickly Pear has low glycemic, insulinemic, and GIP (glucose-dependent insulinotropic peptide) indexes that could help type -2 diabetes patients.
7. Controls High Cholesterol
Prickly Pear is an excellent way to help to control cholesterol.
A high level of cholesterol can lead to stroke or heart disease. One must keep their cholesterol level in check.
A study revealed that intake of Prickly Pear was able to reduce Low-Density Lipoprotein which is bad cholesterol.
Likewise, it can also help to control bad cholesterol and total cholesterol, which can lead to fatty build-up in arteries and can cause blockage in the arteries eventually.
A study published in the National Library of Medicine showed a decrease in total cholesterol by 12% and Low-density lipoprotein cholesterol by 15% after consuming Prickly Pear.
If you have bad cholesterol, Prickly Pear can help you control your cholesterol.
8. Protects Heart Health
Imbalanced cholesterol levels, excessive blood pressure, plaque build-up in your arteries, and undue strain on a healthy heart are critical for good heart health.
Prickly pears include potassium, an essential element for maintaining healthy blood pressure.
Potassium in Prickly Pear can relax blood arteries and decrease cardiovascular system stress.
Your heart needs a good level of potassium for it to stay healthy.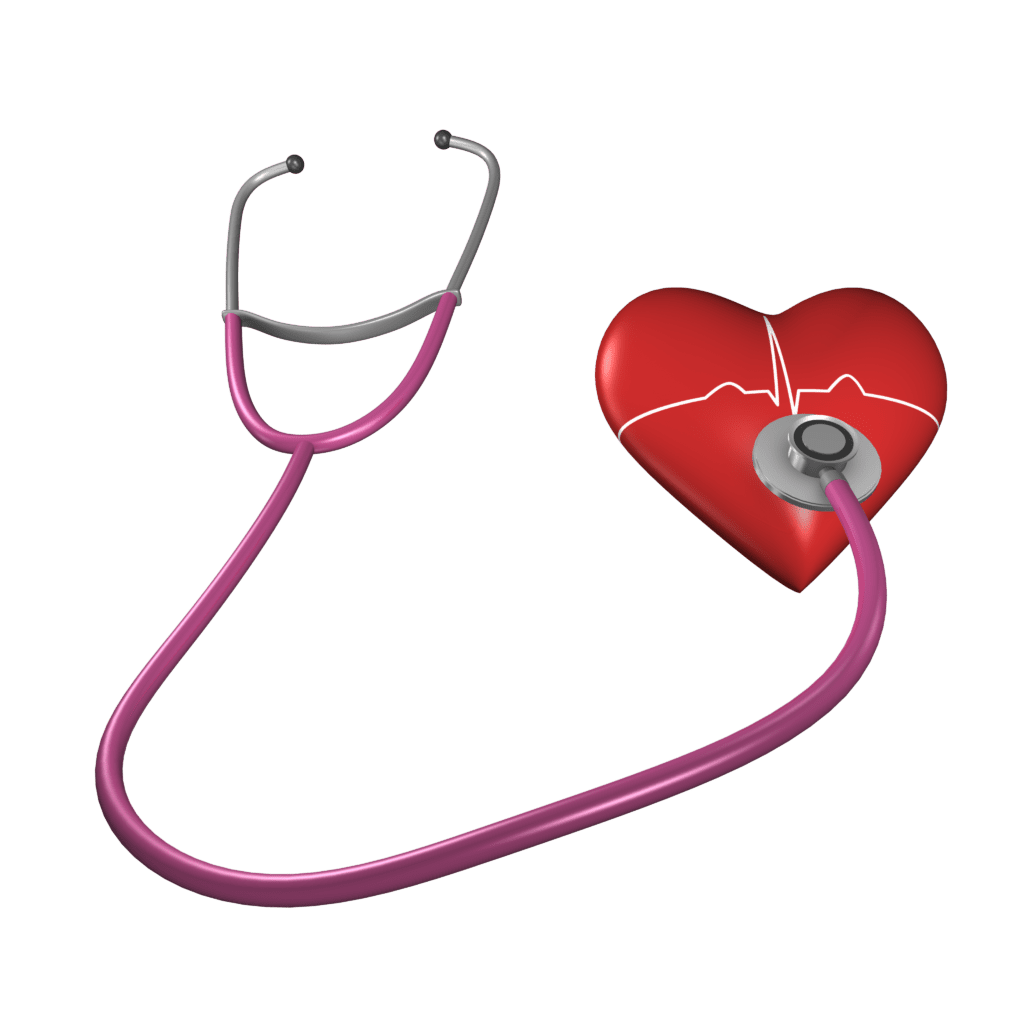 Additionally, the betalains in prickly Pear have been linked to strengthening the endothelial walls of blood vessels, lowering the risk of circulatory system weakness.
Likewise, the chance of getting a stroke also decreases from the consumption of Prickly Pear as it decreases the fatty deposits in your blood vessels.
Hence, the levels of fiber in the Prickly Pear can help lower the levels of bad cholesterol in the body, decreasing the chances of stroke.
9. Helps Control Weight
Prickly Pear has another great benefit of decreasing your weight by reducing the percentage of triglycerides.
Triglycerides are one of the types of fat lipid which store extra fat.
When your body intakes extra calories than it needs, it stores it in triglycerides.
A study published in pubmed.gov showed a result that there was a 12% decrease in triglycerides level due to intake of Prickly Pear.
Carbs, unsaturated fat, added sugars, etc., can heavily affect your triglycerides level.
Prickly Pear will help decrease the extra fat stored in your body.
So, stop checking the weight scale and grab some Prickly Pear.
10. Prevents Cancer
Among all the great benefits of Prickly Pear, one of them is the prevention of cancer.
Cancer is caused when cells are divided uncontrollably and surround the tissues.
According to the Centers for Disease Control and Prevention (CDC), cancer was the second leading cause of death in the USA in 2020, with approximately 602k cancer deaths.
A study published in the pubmed.gov revealed that Prickly Pear contained phenolics, flavonoids, betaxanthins that prevents colon cancer and prostate cancer.
The flavonoids help in diminishing cancer cell viability.
Likewise, polyphenols have the property of cancer cell removal and regulating the activities of enzymes involved in tumor cell growth.
Furthermore, betaine also has anti-inflammation effects, which can help in cancer inflammation.
Another study also concluded that Prickly Pear extract helped suppress tumor growth and modulated the expression of tumor-related genes in mice.
The same study revealed that Prickly Pear extract increased the process of programmed cell death in cancer cells, ultimately preventing cancer.
Thus, Prickly Pears have anti-cancer properties because they are highly antioxidant.
11. Makes Bones and Teeth Strong
Calcium is essential for forming bone structure, and Prickly Pears contain a large amount of it.
If you are having bone-related problems, you can have some Prickly Pear as it helps to strengthen your bones, making them stronger.
People with osteoporosis can also benefit hugely from Prickly Pear.
Osteoporosis is a disease that causes the bone to weaken to the point it can easily break off.
A study concluded that consuming dehydrated Prickly Pear at a mature stage with a high calcium content could improve bone mineral density (BMD) and calciuria, thereby preventing osteoporosis.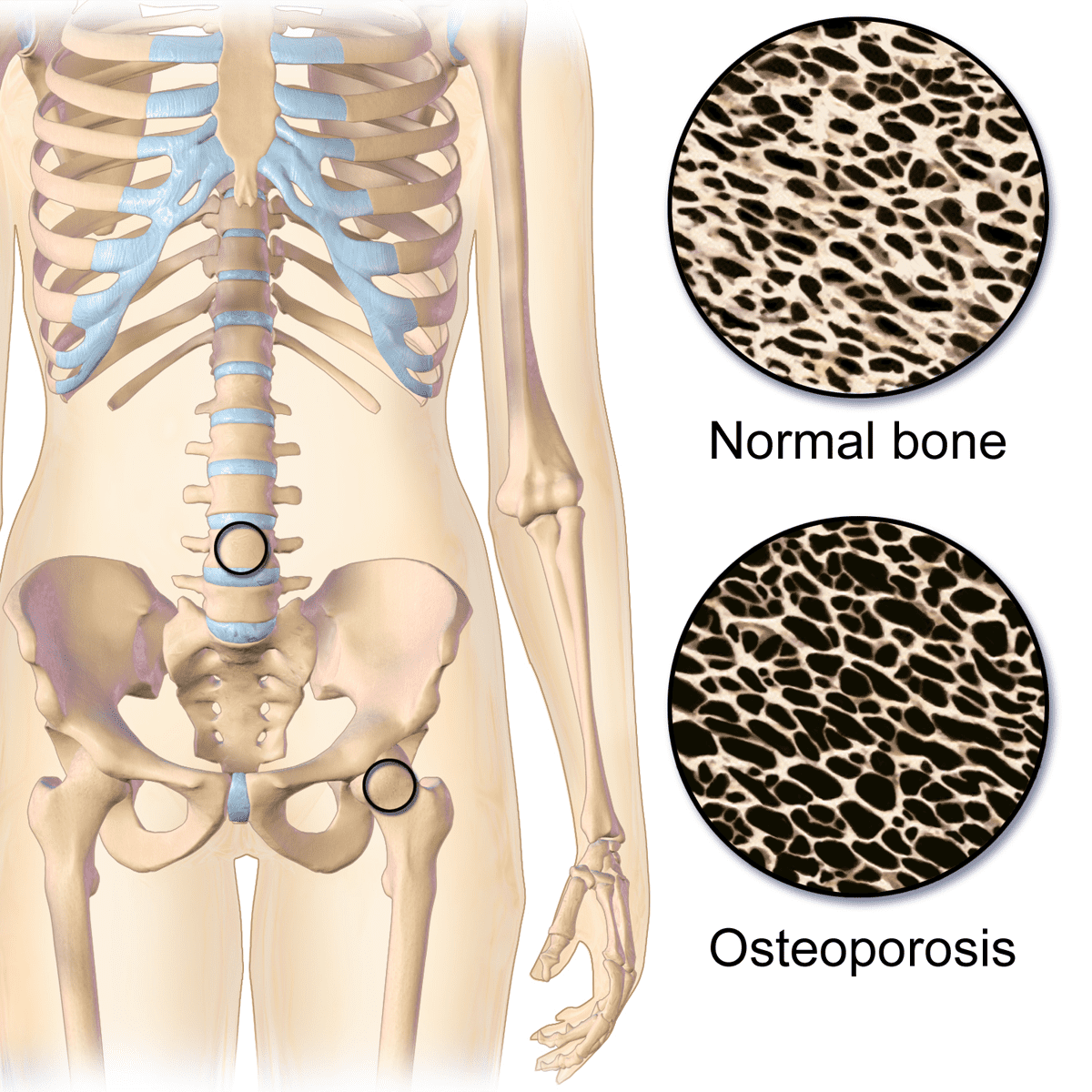 According to a study published in the National Library of Medicine, drinking Prickly pear juice for 8 weeks significantly improved joint mobility and physical functioning, allowing participants to be more physically active.
Likewise, calcium also helps build the strong outer shell of your tooth known as enamel, which protects your teeth from erosion and cavities.
The high contents of calcium on Prickly Pear can help your teeth become stronger.
How To Eat Prickly Pear?
Prickly Pear is one of those plants where you can eat pads and fruits.
The pads, also known as nopales, are widely used in Mexican cuisines. Prickly Pear Pads have a slight lemony flavor and crunch, just like bell pepper.
To enjoy this delicacy, follow the following steps to prepare them to eat.
Prickly Pear fruit needs to be ripe if you want to eat them.
The Prickly Pear fruit has glochids, and small splinters, which can stick to your skin. So, make sure you are using protective gloves to be safe.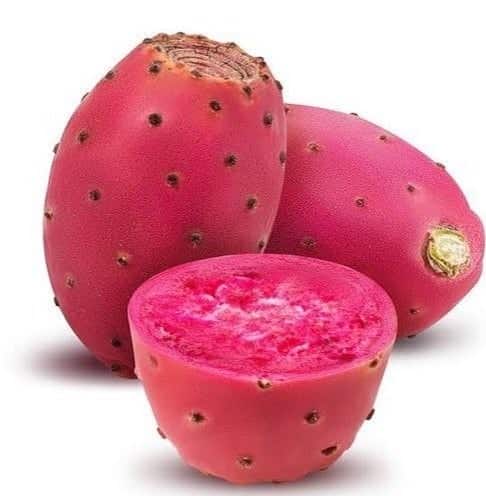 If you want to eat the pads, remove the spines, shave

off the spine and barbed fuzzy dots.
Remove two layers of skin and seeds for Prickly Pear fruit to indulge them.
The Prickly Pear fruit is a sweet fruit you can devour if you know how to eat them. You can eat Prickly Pear in a variety of ways.
Some of the ways to eat them are as follows:
Prickly Pear fruit juice
Grilled Nopales
Jellies, Jam and Marmalade
Fruit Salad
Cocktails
Where to Buy a Prickly Pear?
After reading all these benefits, you might be intrigued to buy the Prickly Pear.
The table below lists online retailers that sell Prickly Pear.
Health Considerations To Keep In Mind
Prickly Pear comes with loaded benefits, but it can cause side effects if consumed in heavy quantities.
As Prickly Pear is full of fiber, its heavy intake may lead to mild diarrhea in some people.
According to mayoclinic.org Prickly Pear may have side effects that may include nausea, headache, an increase in the volume of stool, and its frequency.
Some people may see the signs of abdominal fullness and bloat too.
Likewise, the spikes can be dangerous to humans and pets. You must be cautious when touching with bare hands as spines might hurt you.
Patients must be cautious when using Prickly Pear combined with antidiabetes medications, as the combination may cause hypoglycemia.
Hypoglycemia is when the sugar level decreases too low in the body.
Likewise, patients who are supposed to go through surgery should not consume it as it will be difficult to control before or after having surgery.
There is not enough research done to say it is safe for pregnant and lactating women, so it is better if they consult with a doctor.
If consumed with caution, you might not be able to see any of these side effects.
Conclusion
After reading this article, you might want to get this perfect plant in your garden or as an indoor plant.
You can add Prickly Pear to your home if you are one of those people who cannot take care of the plant frequently.
With a bit of care, you can also devour its fruit.
Happy Planting!
Read about the health benefits of other plants too! Corn Plant, Aglaonema, Jasmine, Kale, and Avocado