While thornless beauties such as Asiatic Lilies can enhance your garden, protecting your cats and dogs becomes a priority to ensure no poisonous reaction triggers.
According to ASPCA, the Asiatic Lilies are poisonous to home pets like dogs and cats. Studies declare all parts of the plant, including the flower, leaves, and bulbs, pose a danger and initiate vomiting or kidney failure.
The toxicity does not mean you have to give up on these beautiful bloomers. Follow the article to learn how to co-habit dogs with Asiatic Lilies.
What Makes Asiatic Lilies Poisonous To Dogs?
Asiatic Lilies, also known as Asian Lilies, are native to Asia and have spread their roots to Britain and Japan.
Despite their region, the common thing about the Asiatic Lilies is that the plants are not pet friendly.
The toxicity of the true Lily species, including Asiatic Lily, is because of alkaloid glycosides that can impair red blood cells.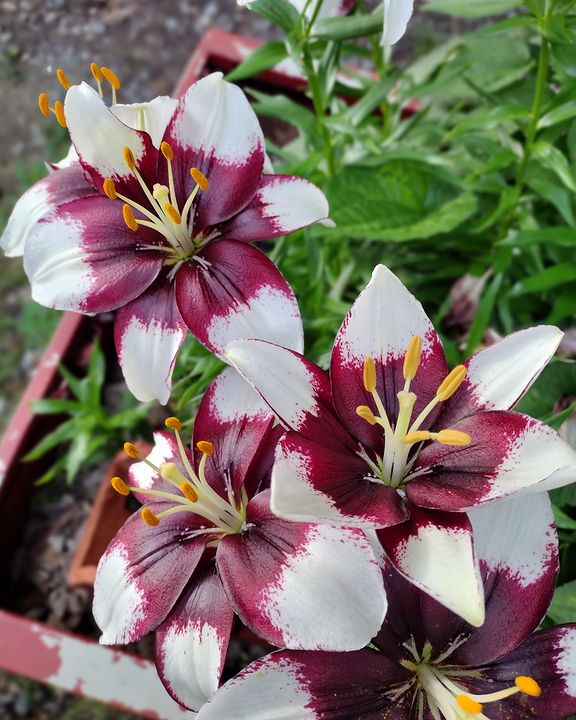 Also, the glycoside present in Asiatic Lily can imbalance the electrolyte inside the pet's heart.
Meanwhile, all parts of the Asiatic Lilies, including bulbs, flower petals, pollens, stamens, leaves, and stems, possess the toxin.
However, dogs need to ingest for any symptoms to appear, as touching will not cause any trigger.
What Happens If Dogs Eat Asiatic Lilies?
Since 73% of pet parents are unknown of toxic Lilies species, your dogs and cats going near them would seem normal.
However, severe signs of poisoning can layer out when your pups eat parts of Asiatic Lilies or drink water from the Lily vase.
Within an hour to three, your pet will start vomiting and drooling excessively.
The dogs will become lethargic and dehydrated and give out a foul smell from the mouth.
Loss of appetite and change in behaviour can occur.
Acute kidney injury and toxicosis can appear during excessive severity, causing urination and blood in the stool.
Some may suffer from severe gastrointestinal discomfort.
So if you notice these symptoms, contact a nearby veterinarian or immediate helpline numbers.
How To Prevent Your Dog From Eating Asiatic Lilies?
Being a dog and Lily lover can be challenging as you need to protect one from the other.
However, following the tips and tricks can help to keep your dogs away from Asiatic Lily and protect the plant from getting damaged.
Fence the Lilies in the garden to keep dogs away from digging the bulbs, which are the most poisonous.
Place the potted Asiatic Lilies on a shelf or hanging baskets where dogs cannot reach them.
Make a separate greenhouse for the Lilies and lock the doors when you take your dog for a stroll.
Check the variety of the Lily with your seller. Bring the species except for Lilium sp, Hemerocallis sp, Convallaria sp, and not true types like Peace Lily.
Deadheading Lilies flower can prevent the pollen from spreading over the pups' fur. This can decrease toxicity to some extent.
From Editorial Team
Extra Tips!
Except for Asiatic Lilies, Calla Lily, Glory Lily, Leopard Lily, Stargazer Lily, Tiger Lily, and Peace Lily are poisonous to animals.
Even cut flowers of Asiatic Lilies can affect pets. So you need to be on your toes if you have dogs, cats, and Lilies all in one place.