Plants Craze is dedicated to providing our audience with any valuable resource that is available out there.
In the process, we stumbled upon Mr. Ondřej Vild, Co-Founder of Plant.id.
In this interview taken by our representative, Miss Shudeshna Pandey, Mr. Vild shared his insights on the web application and its relevance to our audience of farmers, gardeners, and plant enthusiasts.
Read to the last to broaden your plant perspective and gain useful insights.
Hello Mr. Vild, welcome to Plants Craze. We are glad to have you here.
Mr. Ondřej: Hello, thank you for having me.
So Mr. Vild, can you briefly introduce yourself to our home gardener audience of Plants Craze?
Mr. Ondřej: Yeah, sure. Well, as you can see, I have a Ph.D. in botany. I studied at Masaryk University in Brno, Czech Republic. For the last decade, my research has mainly focused on the role of abandonment of traditional management techniques, such as coppicing or littering.
I'm not sure to what extent the readers are familiar with that, but I guess this is not the focus of our talk. Because besides being a researcher, I'm also a co-founder of the Flower Checker company and the product manager of the Plant.id API product. So, I guess that's for the introduction.
Were you always interested in plants and flowers, or how did that happen?
Mr. Ondřej: Well, my mother is a doctor, so I guess I was supposed to be a doctor, but I just fell in love with nature, partly possibly because I was a scout leader, and it was in nature a lot, and I just found interest in nature processes.
And I was also concerned about the conservation of nature because in high school, I heard about how forests have been destroyed, etc. So, I just found a push toward this area.
Did the same interest drive you towards creating Plant.id?
Mr. Ondřej: Well, that's the interesting one, actually. We were in a student apartment with other people, and one of the people was my former friend from high school, and he was the IT guy. So, we talked a lot, and he was interested if we could identify plants with AI.
And that was in 2014, and at that time, it was not possible. But my friend was quite a visionary; his name is Ondřej Veselý, and he is the CEO of our company currently.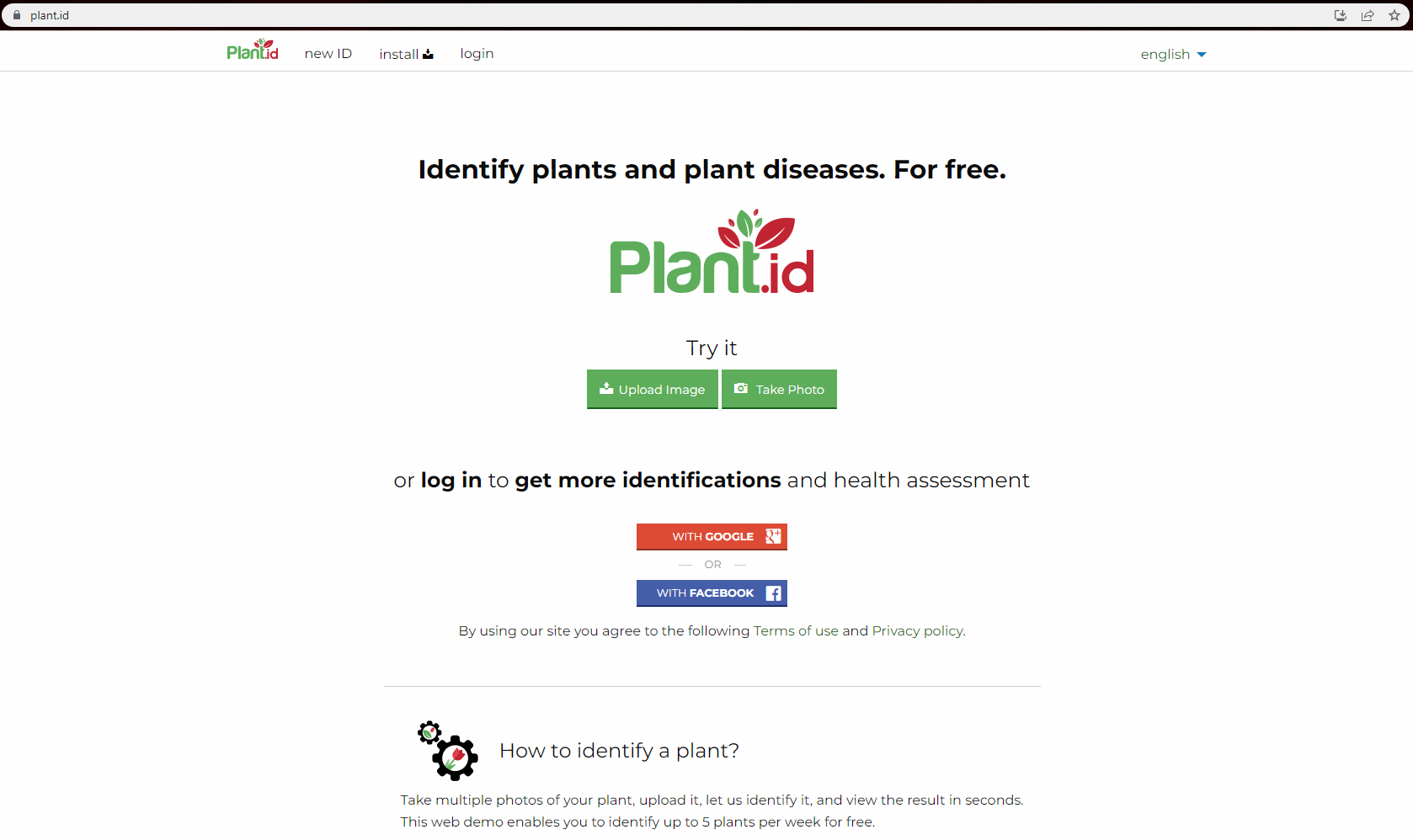 He thought, "Okay, let's do this using the human brain first. Then, when we have collected enough images that will be annotated, we can use machine learning and network technology to identify plants automatically when there is progress in technology." Because he was sure, there would be this progress.
So, first, we started Flower Checker, a really small company with only three people. We didn't even have a salary; it was like a hobby. And I contacted a few friends and a few people from around the world, which helped us identify plants that users sent us.
The app is still operating, so the readers can check out; you can just take photos of any plant and send them to us.
Can you tell us the benefits of your product to normal people and plant enthusiasts? What is Plant.id used for?
Mr. Ondřej: I don't think people can get in touch with our product directly because our business is based on providing the API (Application Programming Interface). We provide this to other companies, and they use our tech in their software and apps to provide this technology to their final customers.
The only thing people can try is our demo, which can be found on Plant.id, but there are some limitations because it's just a demo for illustration purposes.
During our research, we learned that your site's accuracy rate, I think, before the update, was 57.1%. How important is accuracy in plant identification for gardening and the entire farming community?
Mr. Ondřej: I would be curious where you got this number because the accuracy is very difficult to get. On average, you would have to test many plants and images. But actually, there's a research paper from 2020 that compared mobile apps from the time and Plant.id came out as the winner of this comparison.
Of course, different capabilities were compared, but Plant.id was generally the best app. And I just wanted to say that accuracy is really the most important part of our product. People need to have accurate information about their plants.
How are the users responding to the product? Are the users satisfied with the percentage of accuracy? And do you usually go through the feedback or have a provision for getting feedback from the users?
Mr. Ondřej: We are interested in people's opinions about our product. We primarily get feedback from our business clients, who have feedback from their end-users. So, we are not directly in contact with the end customers besides people that use our demo. The feedback was very positive.
That's great to hear. So, what are the limitations of your web product in terms of the size, shape, or texture of the plant, and how does it impact users?
Mr. Ondřej: Well, I'm unfamiliar with the exact size limit, but an image up to 10 megabytes should be processed without any problems. As for texture, I'm assuming you mean how the plant should look. The flower itself is the most characteristic part of the plant, and humans often identify plants using flowers rather than stems or leaves, although those are also used sometimes.
Our product is most accurate with photos of flowers, and users can increase accuracy by using multiple photos of different plant parts. It's important to note that taking photos in the dark or too much light can affect the photo's quality and the result's accuracy.
So, have you analyzed your competitors and their pros and cons to see how Plant.id differs from them?
Mr. Ondřej: Yes, we have looked at our competitors and analyzed their strengths and weaknesses. I think a very advantageous feature of Plant.id is the ability to assess possible diseases or abnormalities of a plant. When a user takes a photo of a plant, it runs through a model that can identify if a disease is present and then provides a list of possible causes of the disease.
This is a highly reliable and productive aspect of our product, as we have trained our model based on many images of sick plants identified by experts from the field of pathology. We are still continuing to improve this aspect of our product.
That's interesting. How do you think technology is changing the way we approach gardening and plant identification in the future?
Mr. Ondřej: Well, we are trying to improve our technology by enabling the identification of several plants in a single photo, even if there are different species in the photo. For example, users would be able to take a photo of their garden, and the technology would be able to identify different plants in the picture and provide tags with the names of each plant.
In the future, I envision technologies such as augmented reality glasses that would allow users to simply look at a plant and get a label with its name.
So, moving on, five years from now, where do you find yourself or Plant ID? You said that you're going to have a massive update in the summer, but apart from that, are there any future plans?
Mr. Ondřej: After the upgrade, we will only make minor improvements, but we would like to focus on the health assessment, which is a very complicated field. Besides that, we would also like to include different products in our portfolio. So, besides plants, we would like to include, for example, fungi identification, area planning, and the identification of snakes; two years ago, we launched Insect.id, an application that would enable the identification of various insects, including butterflies and beetles.
So now that we're at the end of the interview, what would you like to suggest to the readers and viewers of Plant Craze about your product and the knowledge and help it provides for gardening or plant cultivation?
Mr. Ondřej: Yeah, I just hope the Plant.id helps to save some plants from dying and to identify the plants that people are not familiar with because only when you get to know something can you love it. So that's a pretty good condition for this, I guess.
It was an absolute honor to have you with us in this conversation and have an insight into how technologies and gardening are meeting and making it easier for users, gardeners, and aspiring plant enthusiasts. I personally learned a lot. I got more insight into what Plant ID has on its bucket list and what we can expect. So, thank you for joining us.
Mr. Ondřej: Oh, thank you. Thank you so much for having me. At one point in the beginning, you mentioned probably a different app, or I don't know, so just to make things clear, the Flower Checker is the name of the company and our first product, and Plant.id was the main product of our company in the past years that we were talking.
Yeah, I mentioned it as it is on the website. I mentioned "plant dot ID," and then I heard you pronounce it as "plant ID," so then I went on with "plant ID."
Mr. Ondřej: No, no, it's okay. Thank you again.