Sympathy plants provide warm, cordial comfort during somber misfortunes, such as the loss of a mother or other mourning stretches.
Some of the best sympathy plants to pacify the grief during the loss of a mother or some loved one include Peace Lilies, Orchids, Philodendrons, Azaleas, Magnolias, Oaks, Magnolias, Lilacs, Bonsais, and many more.
It's always challenging to get over the grief of losing someone special, but gifting the bereaved family with plants will help them stay healthy.
You can learn indoor decor ideas from the article using sympathy plants and some of the best buying suggestions!
Best Sympathy Plants For Loss of Mother Ideas
Plants can be the best sympathy gifts as they honor the demise of the lost ones and live on their behalf.
You can opt for a standard potted plant or decide on the one having a funeral theme to impose tranquility during their heartbroken times.
1. Peace Lilies
Peace Lilies (Spathiphyllum species) are perfect sympathy plants with a perfect name to suit this situation.
Additionally, Peace Lilies are associated with the ambiance and guiding peaceful departure to the souls who have ascended to heaven.
These plants have dark green leaves, with a typical aroid-like inflorescence blooming atop a tall stem.ΙΙ
Since they prefer dappled light, they are suitable for the darkest corners indoors.
2. Orchids
Orchids are fitting plants symbolizing farewell, births, and the afterlife.
Although Orchids bloom with a myriad of colors and forms, particularly Orchids with white blooms are considered proper sympathy gifts during these events.
However, Orchids need more care than other plants and have specific light requirements and soil demands.
Orchids start blooming during late winter, but their peak flowering seasons span from mid-spring to fall. Hence, you can buy Orchids from online stores during these periods.
3. Palm Plants
There are many Palm Plants species, but all have a common symbolism regarding the loss of someone special in their family.
Offering Palm Plants as a sympathy plant for the loss of a mother or any other family partner symbolizes protection to the grieved ones.
Since Palm Plants have long lifespans (40-120 years), they represent longevity and are presentable during funerals and ceremonies.
As spring and summer growers, Palm Plants need plenty of water, diffused sunlight, and a large space. If you don't own one, several varieties are readily available on online platforms.
5. Oak Trees
People plant Oak generally after funerals in open spaces in memory of their long-gone ones.
Oaks have long lifespans, and people believe they stay in the memory of the deceased who have ascended to heaven.
Hence, Oaks are planted with the name engraved just below it as a sign of respect and memory of the demised.
Due to their slow, steady growth, Oaks represent morale, patience, and resistance. Hence, for someone who has lost their close ones, Oaks help to boost their capacity to persevere through tough times.
If you are considering getting a small sapling ready for an upcoming committal, buy one from a trustworthy website.
6. Magnolia Trees
Magnolia trees have beautiful, fragrant flowers with ovate, glossy leaves representing perseverance and purity.
They are probably the perfect sympathy plants to present to someone grieving the loss of his/her mother, as Magnolia connects people with the energy of the lost matriarch of the family.
A prefecture gift for gifting to someone grieving, Magnolia trees also represent endurance, as it is believed to bestow strength to the families of the deceased.
Magnolias represent the arrival of spring and summer, blooms throughout late spring to late summer, and are available in various online stocks.
7. Azaleas
Azaleas are the best sympathy plants to offer someone, as it signifies the stages in life.
You can even present a blooming Azalea as a sympathy gift for self-care awareness and restraint to people who have lost their loved ones.
Yellow Azaleas represent joy and positive energy, which can be a perfect token of sympathy for friends and family who have lost a close member.
Azalea varieties bloom from late winter to fall. Hence, you can buy them during their seasonal growth from various online stores.
8. Lilacs
The overall species of Lilacs represents renewal or regeneration. Hence, it's a fitting plant for someone who is going through tough times after losing someone.
In many cultures, death is often associated with spirituality in the afterlife. So, purple Lilacs, which symbolize spirituality, can be a perfect gift to someone who has lost a close family member.
Also, White Lilacs symbolize soul purity and are sometimes known as a funeral flower.
Lilacs start to bloom during early spring for only 2 weeks. Hence, you must buy them directly from limited online stocks.
9. Bonsai Trees
This East Asian and Japanese art of growing miniature Bonsai trees in containers is not only self-calming but can present as a great sympathy gift.
Bonsai are slow-growing plants, representing patience and harmony. It's a sign of respect to the lost ones to buy and plant a Bonsai tree in their honor.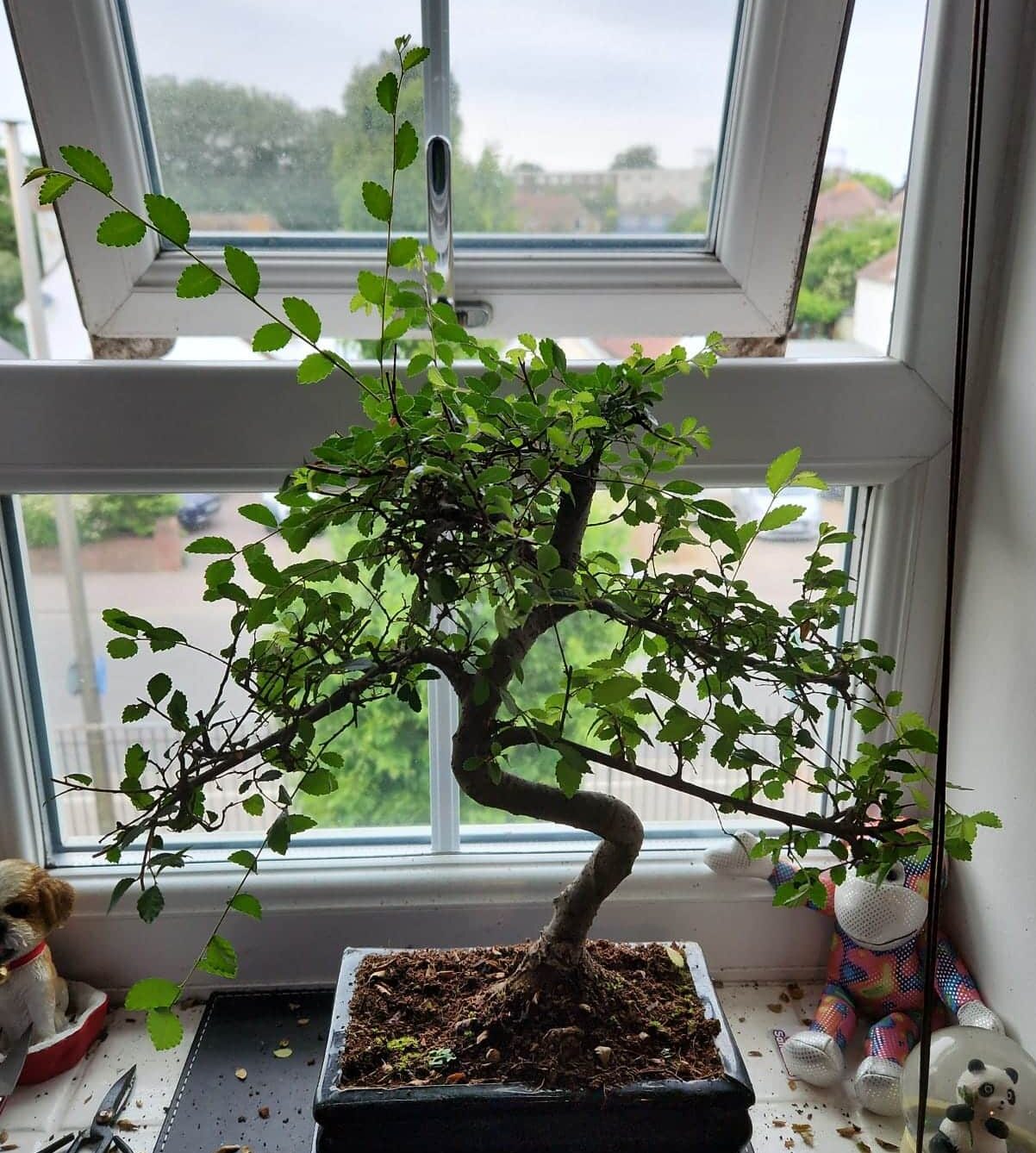 People who grow Bonsai have the blessing of good fortune. Hence, offering them as a sympathy plant for loved ones can benefit their life full of wealth as a means of recovery.
Bonsai are very expensive plants but available on commercial sites at affordable prices. Gifting one to a close relative or as a sympathy plant for the loss of a mother teaches them to stay strong during tough times.
10. Philodendrons
Philodendrons are tropical plants with lush foliage and symbolize abundance, luck, and health.
Additionally, Philodendron is excellent as a sympathy plant for people who want personal growth to overcome grief and are undergoing major life changes, such as losing a mother, father, or other family members.
Further, Philodendrons are tropical plants growing mostly throughout spring and summer. Hence, you can buy them from the stores in small pots and gift them during the occasion.
Additional Sympathy Plant Suggestions for Loss of Mother, Father, or Close Ones
Many plants, like Prayer Plants, Succulent varieties, and Monstera, are favorites as sympathy plants to offer during the loss of a mother, father, or intimate household member.
Prayer Plants have folded leaves that look like two praying hands, reflecting a sense of gratitude to whom you offer the plant.
Similarly, Due to their persistent growth habit, Succulent varieties symbolize resilience and hope and bring joy and comfort to grieving families.
Likewise, the Monstera Plant represents honoring elders and longevity. Hence, a great plant to gift someone battling age or disease and offer consolation during such times.
From Editorial Team
Conclusion!
Plants have a powerful way of connecting people and their lives. Hence, they are the prominent choice of funeral or sympathy plants during the loss of a mother or father.
Even a simple gesture of offering plants during grueling times can help the griever cope and stay strong for the front!