Did you know Gardenia had received the name after Dr. Alexander Garden, a well-known botanist who was also a zoologist and a physician?
It grows in waxy and creamy-white flowers with shiny, leathery, and dark green leaves and contains multiple benefits.
Generally, Gardenia benefits include combating inflammatory diseases and the ability to treat obesity, and infections, reducing anxiety and fatigue, and enhancing immunity and the digestive system. It can also improve sex drive and enhance cognitive ability.
The list of Gardenia benefits is ever-expanding, but you also need to know some reverse effects before taking it.
So, this article will assist you in knowing reasons to grow Gardenia, indicating places where you can purchase a whole plant.
12 Gardenia Benefits That You Should Know
Gardenia is one of the heat-loving shrubs native to southern Asia, tropical and subtropical Africa, Australasia, and Oceania.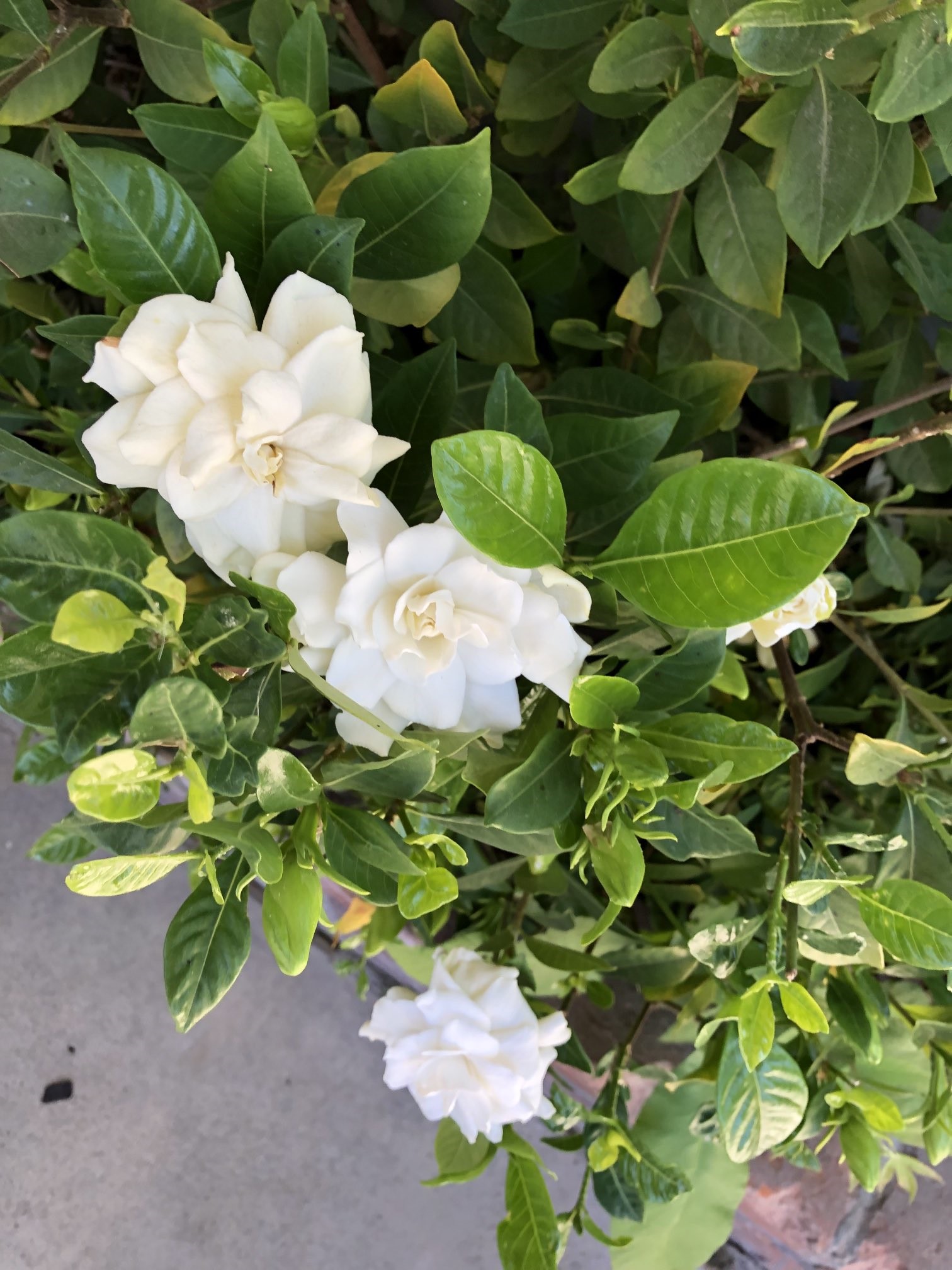 This flowering plant, also known as Zhi Zi, has a considerable role in Chinese medicine.
Gardenia bears fruit that is often used as a natural dye for textiles in China and Japan. Besides, it also serves as paper, leather, cosmetics and food .
Continue reading to know more about Gardenia benefits.
1. Combats Inflammatory Diseases
Thanks to two compounds, genipocytes and genipins in Gardenia essential oil, which have anti-inflammatory effects.
According to a study published in the
National Library of Medicine
, Gardenia Methanolic extracts of Gardenia coronaria leaves possess anti-inflammatory and antibacterial properties.
With such a rich antibacterial source, Gardenia reduces bacteria that can cause skin infections, intestinal illnesses, and other commonly transmitted diseases.
This helps safeguard the body from pathogens, irritants, and other external substances that may cause harm.
Gardenia also allows our body to leverage the increased production of white blood cells and negate free radical activities.
2. Reduces Depression and Anxiety
If you don't know, Gardenia is used in aromatherapy. It contains an exotic fragrance that helps lighten the mood and promotes relaxation, tending to wind up de-stress.
People have used Gardenia as traditional and herbal medicine for centuries to treat mood disorders such as anxiety, depression, and restlessness.
The research also claims that Gardenia can improve the impact of a chemical known as GABA on nerve cells, promoting rest.
To elaborate more, GABA receptor modulators administer through the respiratory system and ease sedation, arousal, and aggression.
Besides, Gardenia's fragrance is also helpful in enhancing quality sleep. You can place a Gardenia plant in your bedroom and reduce the tension and anxiety resulting from daily life.
3. Helps Combat Obesity
Behavioral Risk Factor Surveillance System (BRFSS) has published a recent report claiming that the risk of obesity has exceeded 35% in 16 states of the USA.
Thus, Gardenia benefits of controlling overweight are cravingly needed in America.
Gardenia ingredients such as ursolic acid and genipin possess antigastritic and antioxidant effects and acid-neutralizing abilities that prevent several gastrointestinal issues.
Food and Chemical Toxicology also shows that genipin and ursolic acid effectively treat and prevent gastritis, lesions, acid reflux, ulcers, and infections yielded by H. pylori activities.
Besides, Genipin is the potential to accelerate the production of particular enzymes to manage the digestion of fats, directly participating in helping weight loss.
Due to this plant extract, Gardenia can also manage abnormal lipid levels, impaired glucose intolerance, and high insulin levels. So if you are a diabetes patient, you can get the most out of it.
4. Increases Circulation
If you are not active in physical activities, it can cost you poor blood circulation in the body. But no worries! Gardenia has a solution for it.
Gardenia helps deliver enough oxygen and nutrient supply to the body to enhance blood circulation.
Journal of Food and Drug Analysis has published an article showing that Gardenia helps cool off blood and eliminate stasis to activate blood circulation.
Use Hack: Massage target areas of your body or extremities, such as arms and legs, with Gardenia
essential oil.
This helps create pressure that allows blood to move through congested areas.
As lymph nodes reside behind the legs, in the groin, and the armpits, they help regulate the blood flow when activated during a massage.
The pressure also forces freshly oxygenated blood to rush into the parts to be treated.
Squeezing and pulling activities also remove lactic acid from the tissues and improve blood circulation and lymphatic fluid.
5. Reduces Fatigue and Pain
Due to our unhealthy lifestyle, it is unskippable to have pain, even at a young age. However, Gardenia can help you catch track, removing the pain.
Gardenia essential oil and tea ease pains, aches, and discomfort associated with Premenstrual syndrome (PMS), headaches, and arthritis.
According to research published in Food Bioscience, the mixture of
Gardenia extracts, including
Gardenia yellow pigment and Cistanche phenylethanoid glycosides, produces anti-fatigue and anti-hypoxic effects.
This mixture helps enhance hypoxic exercise fatigue. As mentioned above, Gardenia has some essential herbal qualities to improve circulation and reduce inflammation.
With such herbal qualities, this beneficial plant relieves injuries such as sprains and muscle cramps.
6. Stimulates Sex Drive
While offering some exotic scents, Gardenia also spices things for men to get turned on. It stimulates the sex drive to improve your sex life.
With that said, Gardenia helps establish the connection between the limbic system and the olfactory center, which enables your body to generate emotional feelings.
This is beneficial, especially for men with their libido boosted.
The study published by
Science World Journal
shows that the aqueous root extract of 200 mg can increase the selected biochemical parameters of male sexual function (MSF).
Thus, the Gardenia root extract acts as a folk medicine for an MSF enhancer, helping men save their physical relationships with their partners.
7. Alleviates Respiratory Issues
Gardenia flower is known for its fragrance in East Asia and is used as a folk medicine for treating colds and lung disorders.
If you are suffering from respiratory issues, Gardenia can help you in the inhaling act.
Apply Gardenia oil with an oil diffuser, face steamer, or aromatherapy to get perfect relief.
A study published in the journal of Biomedicine & Pharmacotherapy asserts that Crocetin found in Gardenia effectively helps treat radiation-induced lung injury in mice.
It can offer immediate relief from sore throats, congestion, clogged sinuses, and whole respiratory inflammation.
Besides, the antibacterial properties of this plant help you track the infection and enables you to avoid it before it turns into an extreme condition.
8. Increases Milk Production
Insufficient breast milk is a single reason why women give up breastfeeding. So, here is good news for breastfeeding women.
Surprisingly, Gardenia helps increase galactagogue in women's bodies to produce enough milk for their babies.
Research published in the
Journal of Nutrition and Health
assets that Gardenia jasminoides tea containing Chrysanthemum indicum enhances milk production in postpartum Sprague-Dawley (SD) rats.
After childbirth, women who can't produce enough milk for breastfeeding earlier can highly leverage this Gardenia benefit.
Worried about side effects for your infant? Gardenia extracts get released in a certain quantity through milk during breastfeeding, so it is safe for both mother and baby.
9. Enhances Cognitive Ability and Protects Memory
People, especially in the old age group and those with Alzheimer's disease, find it hard to memorize things and encounter several challenges in daily life. But you need not panic anymore.
Gardenia is one of the proven plants that help enhance focus and concentration, which can increase memory power, including memorization.
As per the National Center for Biotechnology Information, two compounds such as geniposide and gardenoside in Gardenia, help subdue the immune-related genes in the brain and solve the underlying system of memory deficits.
Taking Gardenia regularly can help you learn, conduct research, and do other productive activities.
The University of Vermont shows that indoor plants increase 15% higher well-being and creativity and 6% greater productivity.
10. Provides Urinary Treatment
Suffering from urinary issues? Or Need to spend much of your time in the washroom? You will get covered here.
Gardenia is a popular medical extract in China for treating bladder infections and urinary dysfunction caused by damp-heat conditions.
According to research in the New Journal of Chemistry, Oleanolic acid extracted from Gardenia alleviates lipopolysaccharide-induced kidney injury in mice by eliminating oxidative stress and inflammatory actions.
This plant possesses essential potassium with antioxidants, so it helps omit renal diseases, ensuring kidney health.
11. Helps Enhance Skin Health
If you struggle with dry skin, using Gardenia for natural treatment is urgent.
Gardenia oil acts as a hydrating agent, promotes lust repair and rejuvenates damaged and dry skin to increase the glow of your skin.
The published study in the Journal of Biomedicine and Pharmacotherapy shows that Gardenia jasminoides enhance Atopic dermatitis (AD) symptoms by activating the skin barrier and regulating T helper 2-mediated immune response.
Besides, Gardenia possesses Ferulic Acid, a powerful antioxidant that strengthens cellular walls against harm from microbes or the sun.
Use Hack: Mix the extract of the Gardenia oil and honey and apply to your facial skin and leave it for 15 minutes. After that, wash it with lukewarm water and you can get your skin free from skin pigmentation.
Gardenia can also remove dark spots and blemishes through skin tone. For this, you can create a mixture of a few drops of Gardenia oil and lemon juice, apply it to your face, and massage.
12. Offers Grand Decor
Do you know that men wear Gardenia flowers as boutonnière in evening dresses in France?
With its snowy white bloom, glossy evergreen leaves, and intoxicating fragrance, Gardenia has been a common choice for decoration.
Event decorators have used Gardenia flower in whimsical and eccentric wedding traditions for years.
Thus, Gardenia flowers can contribute to many decor items. You can make a bouquet, corsages, hairpiece, boutonniere, and wreath out of it and turn your event more lively.
Besides, cake decoration and arrangements with glasses and other flowers are also adorable ideas for events.
Watch the video below if you want to make a bouquet out of Gardenia for weddings or other events.
If you wish to grow plants with unique foliage, continue reading purple plants for indoor garden.
Is Gardenia Toxic to Humans and Pets?
Though Gardenia stores considerable health benefits, it can also violate the health of your furry friends.
According to a report published in National Center for Biotechnology Information, Gardenia contains Crocetin, iridoids, glycosides which can be toxic to pets such as cats, dogs, and horses.
These poisonous principles are present in the flowers, leaves, stems, and berries. You can understand the toxicity levels of these principles through the following table.
| Toxin Substances | Toxicity Levels |
| --- | --- |
| Crocetin | Highly toxic |
| Gardenosides | Mild toxic |
| Glycosides | Depends on the amount of consumption |
| Iridoids | Nephro toxic |
If your pets consume Gardenia, they may showcase the symptoms of abdominal discomfort, diarrhea, hives, appetite disorders, weakness, hypertension, rapid heart rate, and coma.
You can get emergency help through the following or call on the helpline directly when needed.
If your cat has developed serious symptoms, you can take help from Gardenia toxic to cats.
Where to Buy Gardenia?
If you have already planned to grow Gardenias, you can get one or more from the places below.
From Editorial Team
Conclusion!
Gardenia is not only known for its white beauty in flowers, but it also consists of multiple health benefits you have already mentioned.
Now, it is time to take the wise step of how to take care of it and grow it in a fuller size to reap benefits.
Also, you need to be cautious about growing Gardenia around your house as it shows some toxic symptoms in furry pets.