The Gen Z pop phenomenon Billie Eilish meant it when she sang 'I bought a secret house when I was seventeen' in her song 'NDA.'
But what makes my plant fanatic heart go gaga is the new home garden of Billie Eilish, 21, that's greener than her once famous extravagant neon hair.
Well, you heard it right. The 'Bad Guy' singer, Billie, followed her elder brother Finneas's footsteps and invested her hard-earned money in a cozy horse ranch home that was preowned by Leona Lewis (X Factor winner).
What Does Billie Eilish Garden Look Like?
No matter how hush-hush Billie wanted to keep her property, there was no way celebrity moves remained unknown to the paparazzi.
If sources are to be believed, Billie Eilish bought a Glendale ranch at a whopping $2.3 million in 2019, just at the age of 17. The home has 3 bedrooms, 3 baths, and 4 stable barns.
But what must have driven Eilish is the simplicity, greenery, and a paddock for her favorite pastime, which low-key suit her quiet real-life personality.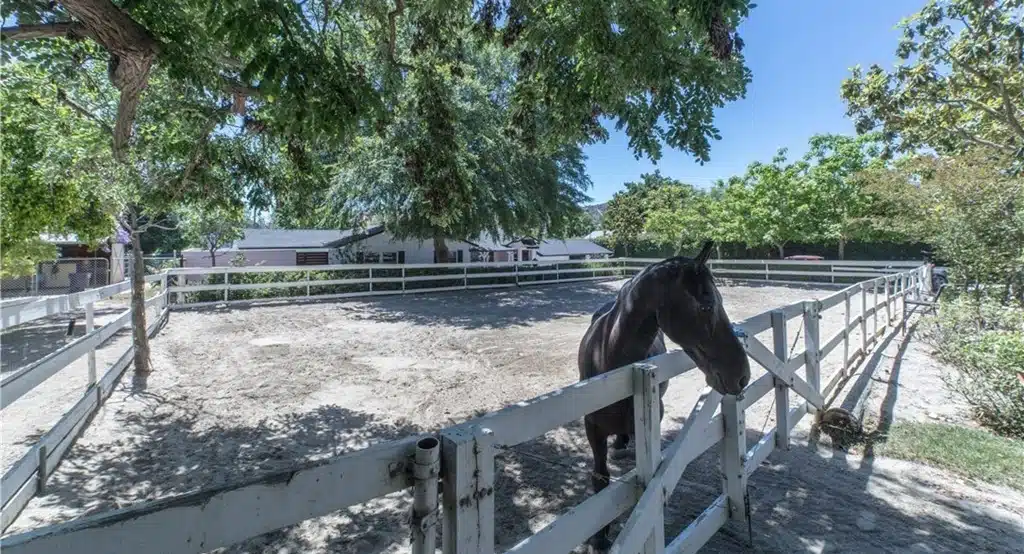 Unlike her music, her garden is anything but dark, with trees and shrubs surrounding the ranch complimenting the post-modern aesthetic.
Drop the idea of peeking into the youngest grammy winner Billie's home. Because the tall hedge covering her entrance, higher than her spotify streams (not literally, though), which would not allow you to sneak in.
And after Billie shares a morning greeting with the fiddle fig in her living room and opens the foldaway glass doors, the Agave tequilana at four corners of the pool next to a sunken fire pit welcomes her again.
Just when you think it's a full stop to her plant collection, you'll notice an Anthurium peeking out of the wall next to a private cabana. A hearty Areca palm flaps along.
Further, in many of her interviews, Eilish has talked about how staying with her parents in their Highland Park, L.A. home has made her humble.
And along these lines, her new garden, with rare horsetail bamboo lining her outdoor pool space, replicates that L.A. suburb vibes.
All in all, Billie's home is a cozy paradise with hanging succulents, aroid plants, and tropical trees, mimicking a mini jungle.
What Keeps Billie Eilish Growing Garden?
Billie has mentioned Tyler, the Creator, James Blake, and Avril Lavigne as her inspiration for music.
What's undeniable is her brother Finneas's contribution to her professional and personal skyrocketing success.
Interestingly, Finneas has invested in 3 exotic L.A. properties, out of which a Spanish Colonial-style residence stands out with its interior and lavish backyard filled with tropical plants.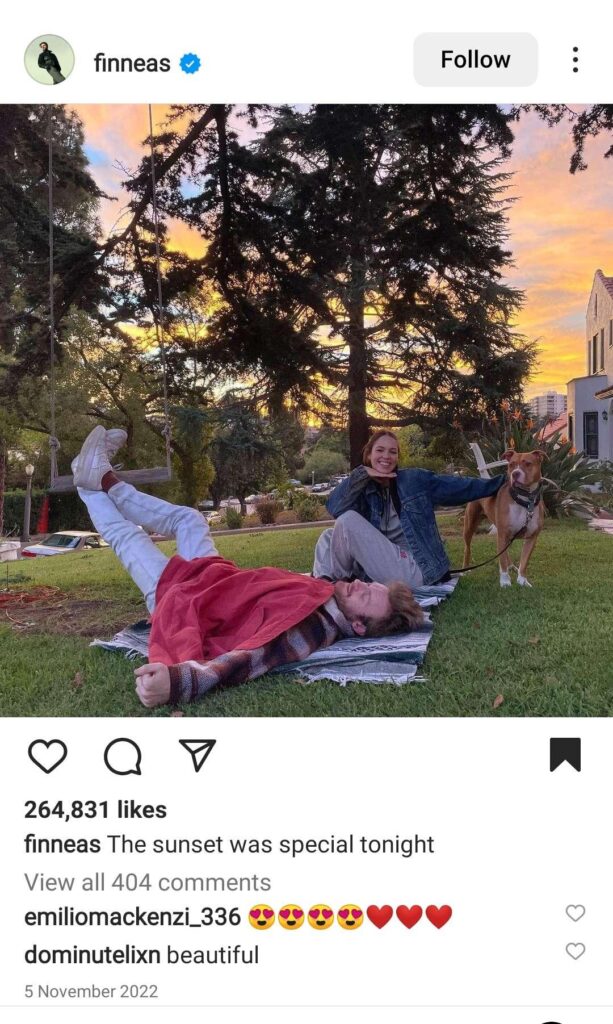 This is where we usually find Billie enjoying herself with her brother and his girlfriend, Claudia Sulewski, which might have motivated her to grow a garden.
Not to mention a photograph from her early years, where little Billie seems to be embracing nature into herself with her best friend/ brother/music producer, Finneas.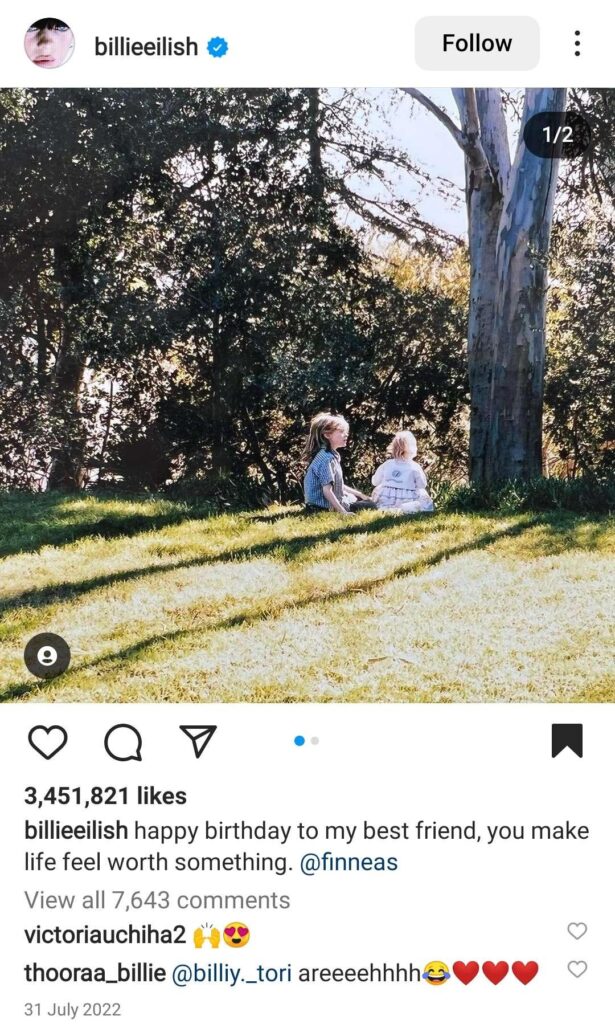 It would not hurt to say that Billie had a knack for greenery way before she painted her hair the same.
Create a Billie-Inspired Garden
Billie's Garden is a perfect example for anyone working, super busy, or lazy.
Her garden mostly consists of drought-resistant plants with easy watering and care requirements.
Add succulents and palm trees to the corners of your backyard to make your garden like Billie's.
Do not panic if your palm seems droopy and sad after transplanting. It's possible to revive them after you change their environmental condition.
In case you fail to find the agave like in the pop star's home, replace it with aloe plants/flowers, yucca, and pineapple for a similar appearance.
But make sure you check the toxicity of the plants that you're bringing in.
Moreover, you may use neutral-colored pots, similar to Billie's home, that complement your plant and interior.
But, before you dirty your hands, you'll need a baggy t-shirt like Billie Eilish. No, I'm not kidding!
Who wouldn't love something comfy?
From Editorial Team
Most of us might be aware of Eilish being passionately vegan, and that too for a reason.
Along with her hair color and fashion, her advocacy for mental well-being, environmental friendliness, and gardening is worth following.