Don't fret if you are living in Colorado but slacked on the gardening duty during spring, as you can easily plant surplus perennials and annuals during July!
Generally, July offers you diverse planting options, including warm-season vegetables, herbs, flowering annuals, perennial flowers, fruit trees, and native plants in Colorado. As mid-summer has the highest temperature, frequent watering and mulching play a vital role.
However, you need to follow unique gardening strategies and proper selections of plants for successful gardening.
So, this article will provide excellent gardening options and diverse plant selections for July gardening in Colorado.
What To Plant In July In Colorado?
As there is a very hot climate and limited water, a drip irrigation system and watering every morning or evening will be beneficial.
While tasting varieties of warm-season vegetables with aromatic garnish, you can also enjoy watching your garden renovated with vibrant colors.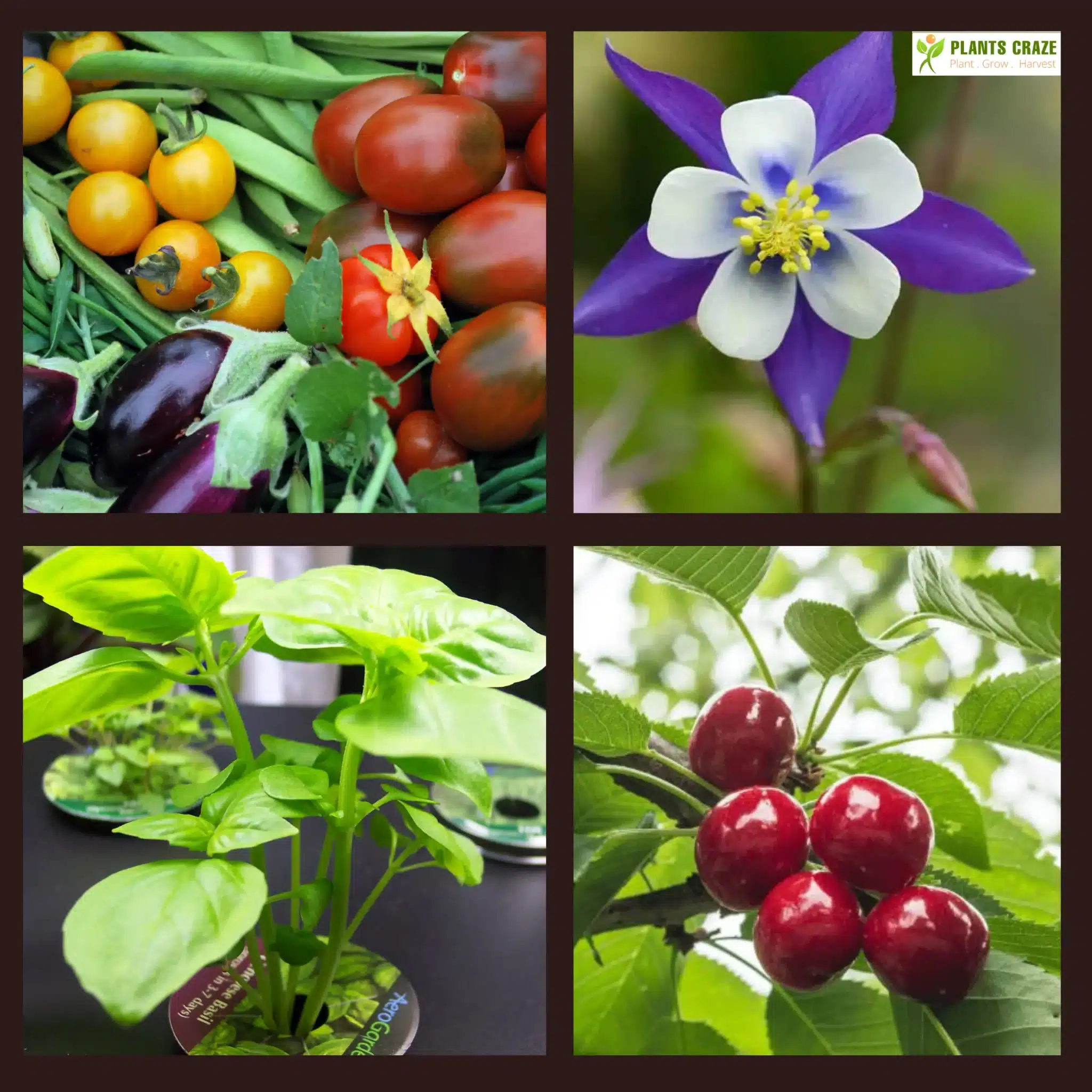 Warm season Vegetables
July is the perfect time if you own a vegetable garden and want to fill it with varieties of greens in Colorado.
The hot days and warm sunlight fulfill the temperature demands and other optimal conditions of warm-season vegetables.
Thus, it's good to plant summer and winter vegetables like beans, peas, potatoes, spinach, squash, cucumbers, etc.
You can start the seeds in early spring or directly grow the seedlings in your garden to enjoy these veggies within 45-90 days.
Herbs and Flowering Annuals
In July, the climate of Colorado provides the perfect conditions for herbs and annual plants to add to your summer garden.
Herbs to enhance culinary delights, like basil, cilantro, rosemary, mint, etc., can be an excellent addition.
Similarly, planting some annual plants like marigolds, zinnias, petunia, salvia, etc, can enhance the garden's aesthetics.
Harvesting the herbs regularly and watering every 2-3 days will encourage lush growth and incredible blossoms.
Perennial Flowers
In Colorado, July is too late to plant flowering perennials, but some species can still do very well in the hot climate.
Perennials like coneflowers, yarrows, coreopsis, lavender, daylilies, etc., are some perfect examples.
The root system of these flowers will establish very well before winter with strong plant growth and heavy blossoms.
Deadheading the spent flowers will encourage continuous blooming due to energy diversion.
Fruit Trees
Although fruit trees plantation in Colorado can be a bit challenging in July, you can still grow some selected varieties.
Fruit tree varieties like apples, cherries, plums, pears, and many more can settle themselves perfectly in Colorado.
However, it's good to use container-grown trees rather than those with bare roots for a successful establishment.
Moreover, mulching, frequent watering, barriers for wind protection, and dappled lights can play a vital role in excellent growth.
Additionally, you must provide proper winter protection using frost blankets to save them from chilling winter.
Native Plants
Native plants of Colorado may be the perfect addition in July due to their adaptation to the native climates.
Moreover, these plants can grow with minimal maintenance and less water compared to exotic plants.
The native plants of Colorado perfect for planting in July include rocky mountain columbine, coneflower, bee balm, etc.
Along with beautifying your garden, these plants also attract local pollinators and wildlife, encouraging native plant populations.
From Editorial Team
Xeriscaping Is an Excellent Idea During July In Colorado!
July is the perfect month to start xeriscaping in Colorado due to the arid climate and limited water resources.
However, you must use drought-resistant plants, frequent watering in the beginning, and mulching for sustainable landscaping.