New Guinea Impatiens might be your go-to plant for an aesthetic household, but have you seen its flowers?
Generally, New Guinea Impatiens bloom with pink-orange color flowers in the early spring and last all season long. They prefer the sun over shade.
This plant has been gaining immense popularity nowadays, thanks to the widespread social media.
Beautiful foliage, on top of that, beautiful flowers; do you want to grow it by yourself, too? Jump right in!
Why is the New Guinea Impatiens Flower so Popular?
If you have grown these beautiful pieces of flora in your household, get ready to be praised by guests and onlookers.
Usually laced with either pink, orange, red, or white color, the New Guinea Impatiens are visually a treat to the eyes.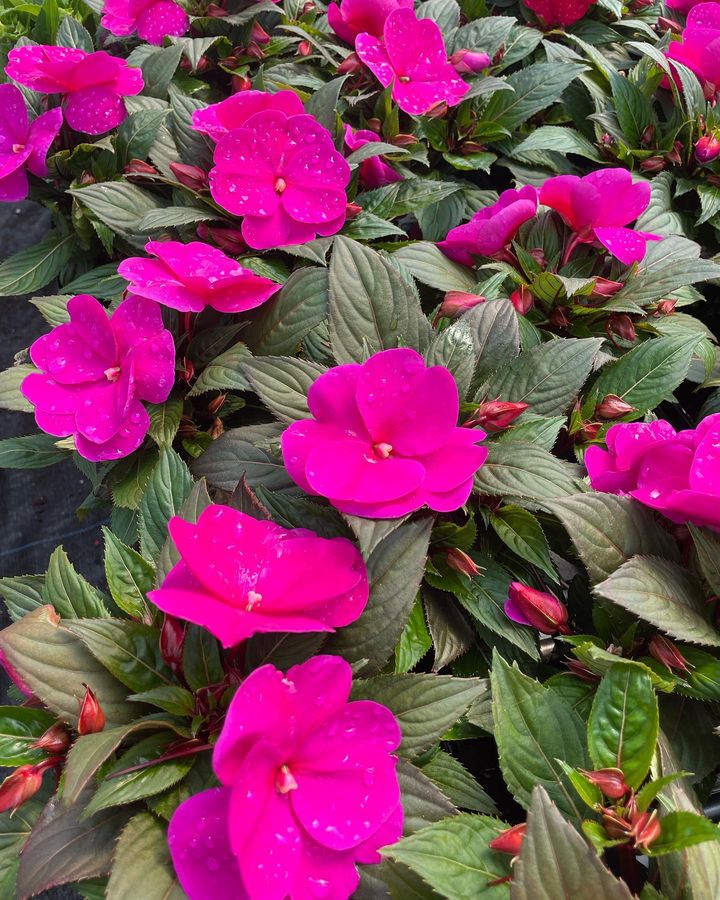 Let us look at the other features that make this flower stand out:
| Indicator | Identity |
| --- | --- |
| Color | Pink, Orange, Red, White |
| Size | 2 Inches |
| Blooming Period | Spring Through Fall |
| Fragrance | Non-Fragrant |
| Toxicity | Non-Toxic |
| Lifespan | 6 Months |
Like most other plants, this plant has five single/double petals that are supported by a corolla in the middle.
These flowers are also full of delicious nectar that attracts a number of pollinators.
Due to its popular use as a landscaping plant and its low-maintenance nature, the New Guinea Impatiens flowers are very popular among plant lovers.
Do They Love Sun or Shade?
New Guinea Impatiens are flowering plants, bringing them one step closer to the list of sun-loving plants.
But wait! Will you be putting them in prolonged sunlight daily? Do not commit that mistake.
Let us look at the sunlight requirements of New Guinea Impatiens Flower:
Protecting the New Guinea Impatiens from the harsh afternoon sunlight would be best.
A few hours of filtered morning light with an extra few hours of evening light would be perfect for Inpatients.
These plants can also thrive in low-light conditions, so you can also use them for landscaping.
Ensure the temperature is warm but not too hot and the plant does not stay in scorching sunlight for a prolonged period.
In general, even though the New Guinea Impatiens can survive in low light conditions, it is better to keep them in a place where they can get enough light to help them produce beautiful blooms.
Also, make sure to use drapes or curtains to provide them with dappled sunlight if you have placed them indoors.
This might be useful: Common Impatiens need a bit of shade for healthy growth, whereas Impatiens hawkeri can sustain in both partial sun and shade.
Editor's Note
If you are planning to make your house and garden more beautiful and you are looking for a plant to do that, you have come to the right place.
New Guinea Impatiens is a maintenance plant that will grow at a good pace and enrich the aesthetics of your home.
But ensure you understand all the plant's needs and learn about its companion plants, too. Trust me, you will benefit from this.
Good Luck!