It jolts when you see nature mimicking the human culture or vice versa. The same occurs with the flower that looks like a witches' hat.
Generally, the flower that looks like a witches' hat perfectly aligns with the appearance of the Pycnostachys urticifolia and Pungapung flower. However, there are other flowers that imitate a witch's hat, such as Blue Delphinium, Bluebell, Gentian, Calla Lily flower, etc.
Mostly, cone-shaped flowers form the appearance of a witch's hat, so if you want to learn more about these flowers in detail, don't skim this article.
5 Flowers That Look Like Witches Hat
Generally, the witches who have some mythical power often occur in fairy tales, riding on the magic broom and wearing hats.
These hats look tall and conical with a pointed tip, and there are some flowers that mimic the same.
1. Blue Witches Hat
Native to South Africa, the Blue Witches Hat plant (Pycnostachys urticifolia) has dense, cone-shaped inflorescences of bright blue flowers.
Each flower is small, around 4 inches tall and 3 inches wide, and tubular, having four lobes at the tip.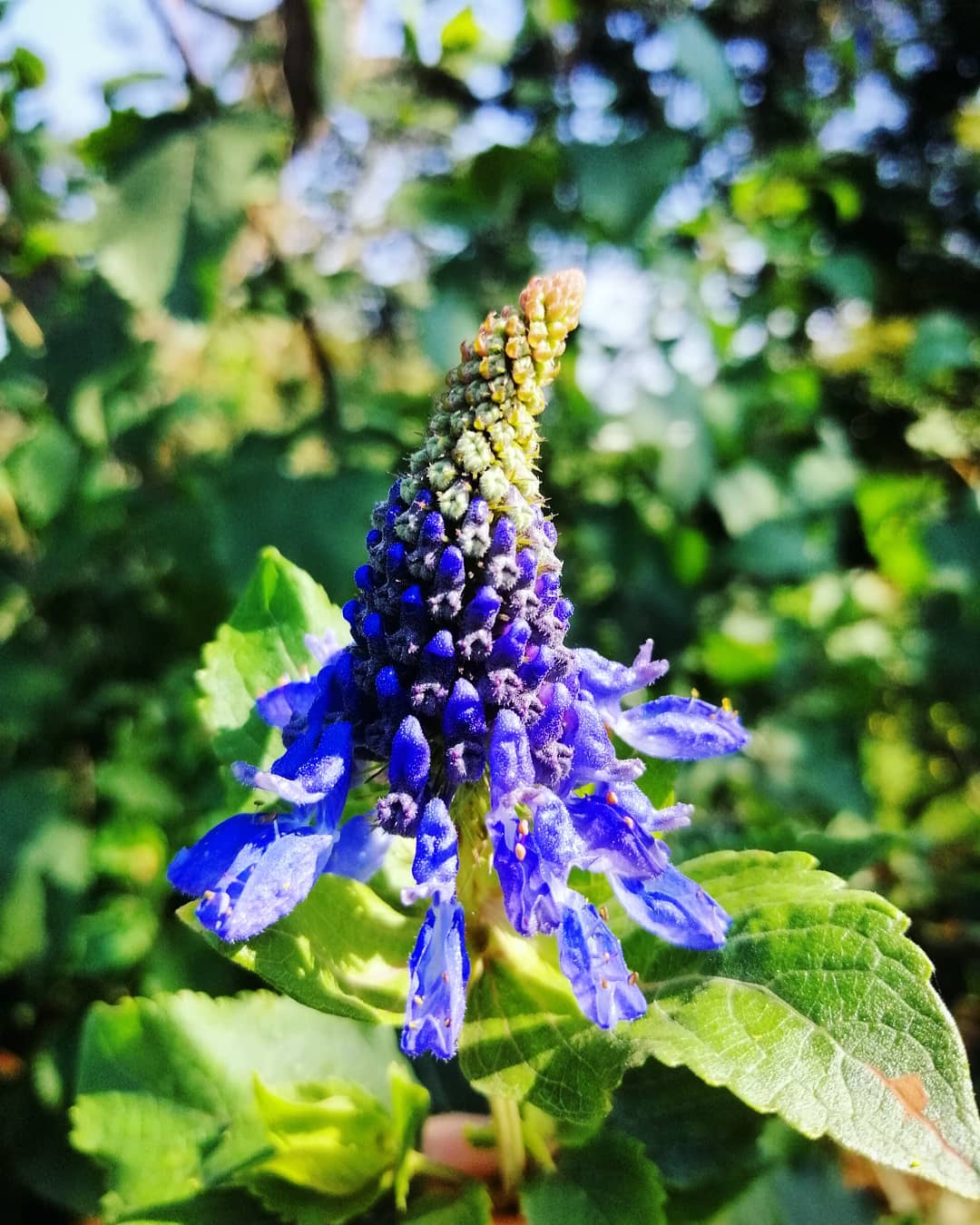 These blooms open from the bottom up, offering the picturesque witch's hat with a wide brim. They are soft and velvety to the touch, boasting a faint, sweet scent.
Interestingly, Blue Witches Hat flowers have brats around that have a leaf-like structure to protect the flowers.
2. Blue Delphinium
Blue delphinium produces flowers with tall, spiky spikes in blue color, with an individual bloom reaching 1-2 inches.
These flowers own four petals that are curved and tapered and arranged together at the base with a small white "bee" at the center.
The color of the flowers can range from deep indigo to soft sky blue, along with pink to white flowers.
Native to Ohio and Pennsylvania, Blue delphinium flowers grow in clusters of 20-100 blooms, reaching up to 6 feet tall.
Moreover, they can grow anywhere in places, including borders, beds, or containers, and they look awesome with other flowers, such as lilies, roses, and peonies.
3. Bluebell
As the name shaped, Bluebell (Hyacinthoides non-scripta) bell-shaped flowers with each bloom get 1/2 to 1 inch in diameter.
Native to Europe and North Africa, these flowers have six petals in different shades, including blue, from indigo to sky blue to periwinkle.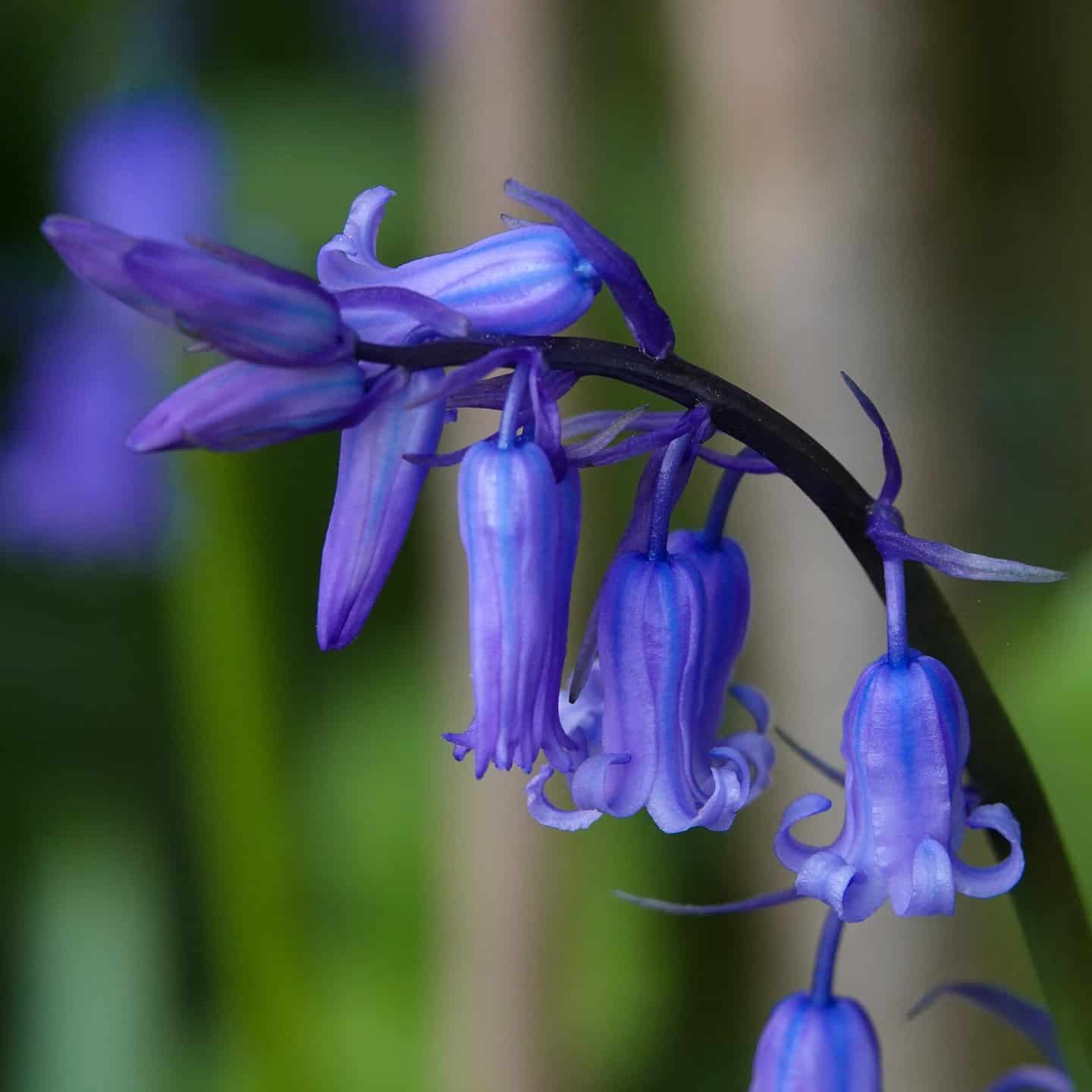 Bluebell flowers are fused in one-sided racemen, suggesting they grow in a cluster on the inclination to one part of the stem.
Besides, they bloom in the late spring, transforming woodlands into beautiful blue-hued wonderlands.
4. Gentian
Like Delphinium flowers, Gentian flowers are popular for being bell-shaped flowers in multiple colors, such as blue, purple, and white.
These five petal flowers are 0.5 to 1 inch in diameter and arranged at the base with a pistil and stamens at the center of the flower.
Native to Europe and North America, Gentian flowers grow in habitats such as alpine meadows, woodlands, and open grasslands.
Also, these flowers develop in clusters on long, slender stems that reach up to 3 feet tall.
If you want to see Gentian flowers, you need to wait until late summer and the fall.
5. Calla Lily
Known for their trumpet-shaped blooms, Calla Lily (Zantedeschia aethiopica) flowers are the habitants of South Africa, which offer the great sightseeing in wetlands and marshes in the summer.
The 3 feet tall stem collects these flowers that bloom in colors, including white, pink, red, yellow, orange, and purple.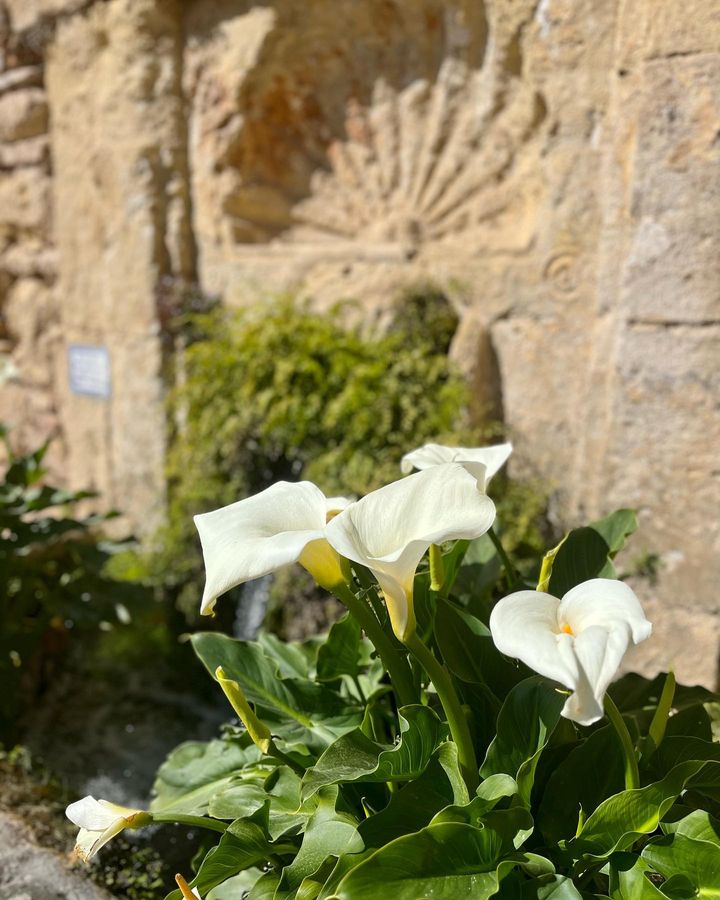 These flowers come in 2-3 inches in diameter, boasting a long, slender spadix at the center.
Moreover, Calla Lily flowers offer meaning and symbolism, including purity, innocence, rebirth, transformation, sympathy, mourning, femininity, beauty, hope, and positivity.
From Editorial Team
Flowers that are associated with witchcraft!
As witches experiment with different herbs or flowers, Belladonna, Datura, hemlock, Henbane, Lavender, and Mandrake are great to use in fairy tales.
Besides, Moonflower and Rosemary are additions that help witches make magical broth.