If you are a fan of Charlie's Angels, which came out in 1976, you must have loved Cheryl Ladd as the stunning Kris Munroe.
Did you know the 70s star who made a recent comeback with "Dancing with the Stars" is also an inspiring plant lover?
Here is her Insta post celebrating the arrival of summer flowers in her backyard, which looks like a green haven of Texan wildflowers, Sapphire Skies, and Oak trees.
Her choices of plants are as versatile as her varied career choices, including acting, singing, dancing, and designing homes.
Here is an inspiring post from Cheryl Ladd to motivate you to keep loving what you do, i.e., gardening.
What Does Cheryl Ladd Garden Look Like?
Cheryl Ladd's Spanish revival home spread 4,500 square feet in the Texas Hill Country at the sprawling Cordillera ranch in Texas.
It boasts a splendid mix of Californian and Spanish revival houses with a pool, outdoor living space, and many trees and local plants.
She once said in an interview with San Antonio magazine,
"One of the wonderful things about Texas and this area are the beautiful skies and the clouds and the luscious green oak trees."
Some fabulous plants decorating her garden include oak-hickory, oak-juniper, mesquite-mixed brush savannah, grasslands, and wildflowers.
You will likely find many sub-tropical and local plants particular to USDA zones 6b to 10a.
How does Cheryl Ladd Take Care of Her Garden?
When she is not working or designing signature homes, this former Charlie's angel spends most of her time tending her garden.
We could assume that she has gardening helps to keep up with the regular needs of Zone 6-10 tropical plants that she owns.
She uses freshly cut wildflowers to decorate different parts of her home, including this dining table.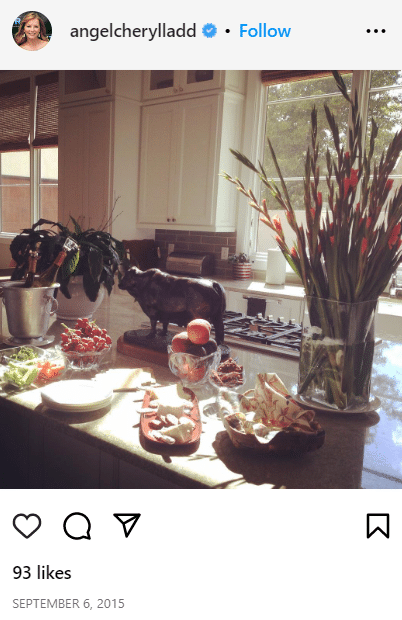 For instance, here is a picture of her removing insulation from her lush-looking sago palm after a long winter hibernation.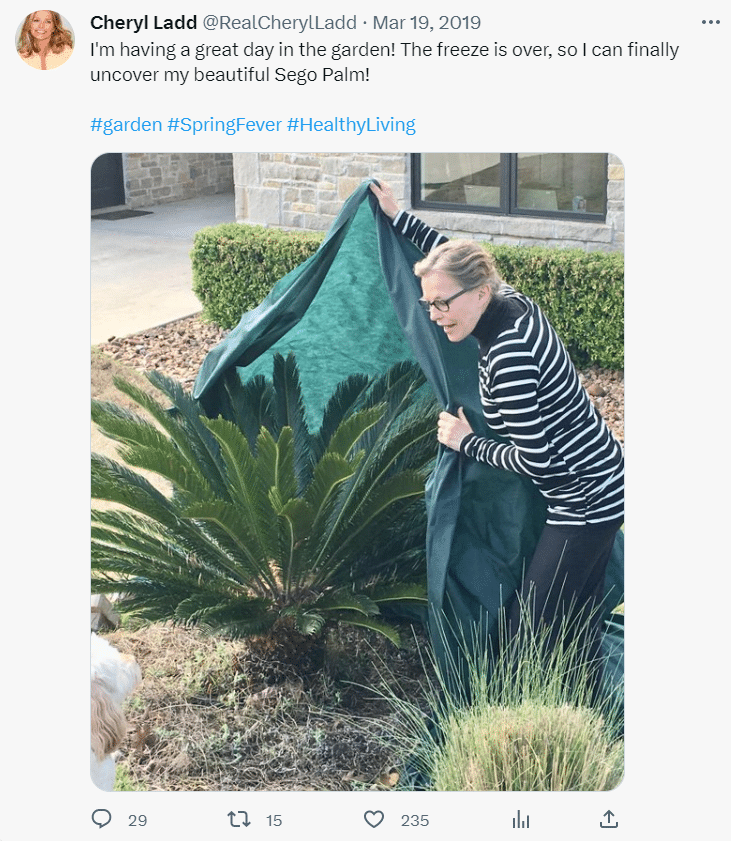 You can tell she does not settle for a low-maintenance plant.
How to Create Your Own Celeb Garden Like that of Cheryl Ladd?
To start off, consider all her plant choices are hardy, tropical plants appropriate for homes.
For instance, you can choose hardy houseplants like a dumb cane to decorate the entrance, patio, and living room.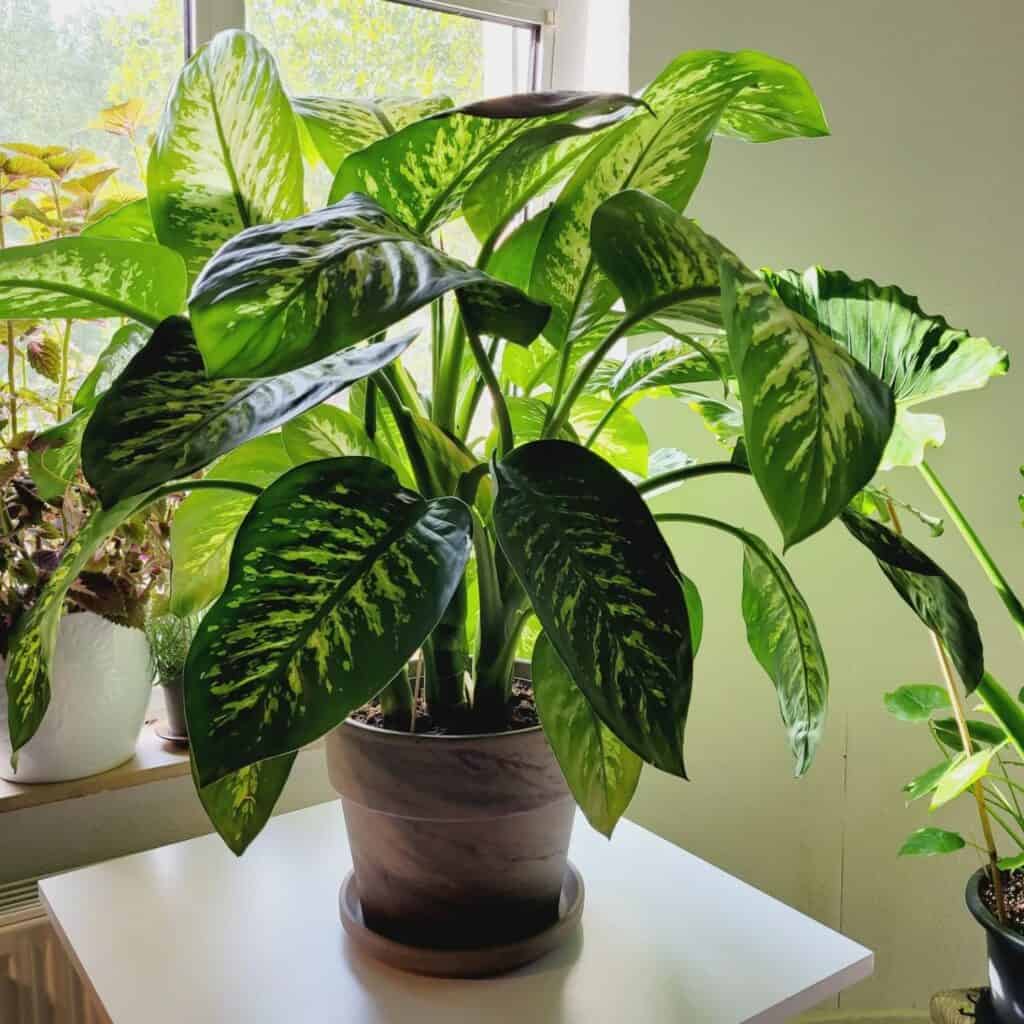 Another great addition would be hardy orchids that can be grown indoors or used as cut flowers appropriate for USDA 6-11.
Go bold with tropical treasures like Sago Palm (cycas revoluta) that grows best in zones 8-11, but care to provide proper insulation throughout the winter if the temperature drops below 50°F in winter.
Those living in the South and Central Texas region should consider planting local trees least prone to pests and diseases.
Some examples include Northern red oak, black oak, southern live oak, and water oak, which are endemic to Texas.
You can experiment with different tropical varieties like cacti and succulents, plumeria, hibiscus, bird of paradise, and ferns.
From Editorial Team
Do not think your small garden can be less extravagant than your favorite celeb's garden.
Cheryl once said, "When you have a sense of what you want to do, every finish is important."
Therefore, be proactive about choosing the correct plants for your home and garden and tend appropriately so they flourish.