The record-breaking song 'WAP' rapper Cardi B has been taking on a new journey and investing her hard-earned money in real estate that will have your jaw-dropping.
Besides her expensive hobby of collecting luxurious bags, Cardi B now seems inclined to have a home, grow a garden, and raise her kids, Kulture and Wavey.
What Does Cardi B Garden Look Like?
The no-filter diva took to Instagram to share how after two years of house hunting, she and her husband, Offset, settled for the huge Buckhead, Atlanta mansion to raise their family.
It might not be the first property together by the rapper duo. They have invested in more real estate in LA, a New York crib, and a Dominican Republic rental property.
But, the grassy lawn on 7 acres surrounded by trees, 5 bedrooms, 11 baths, and other lavish amenities assures Cardi that Atlanta's home is perfect for her kids to play and grow in.
Not just kids, even adults like me would go crazy running around the formal garden out front, with symmetrical hedge lining extending to be a serene woodland, big enough to be a golf course.
Further, the deep blue infinity pool lines by shrubs and palms would definitely be my favorite backdrop for Instagram posts, just like Cardi B.
Honestly, if I got to stay in Cardi's mansion, my mischief could go beyond, like climbing up the tall trees.
Talking about trees, Cardi's garden is filled with native tropical ones like white oak, tulip poplar, American beech, trees of heaven, white mulberry, and some pines.
Not to mention the tall vining plant lining the boundaries you often see in Cardi's photos.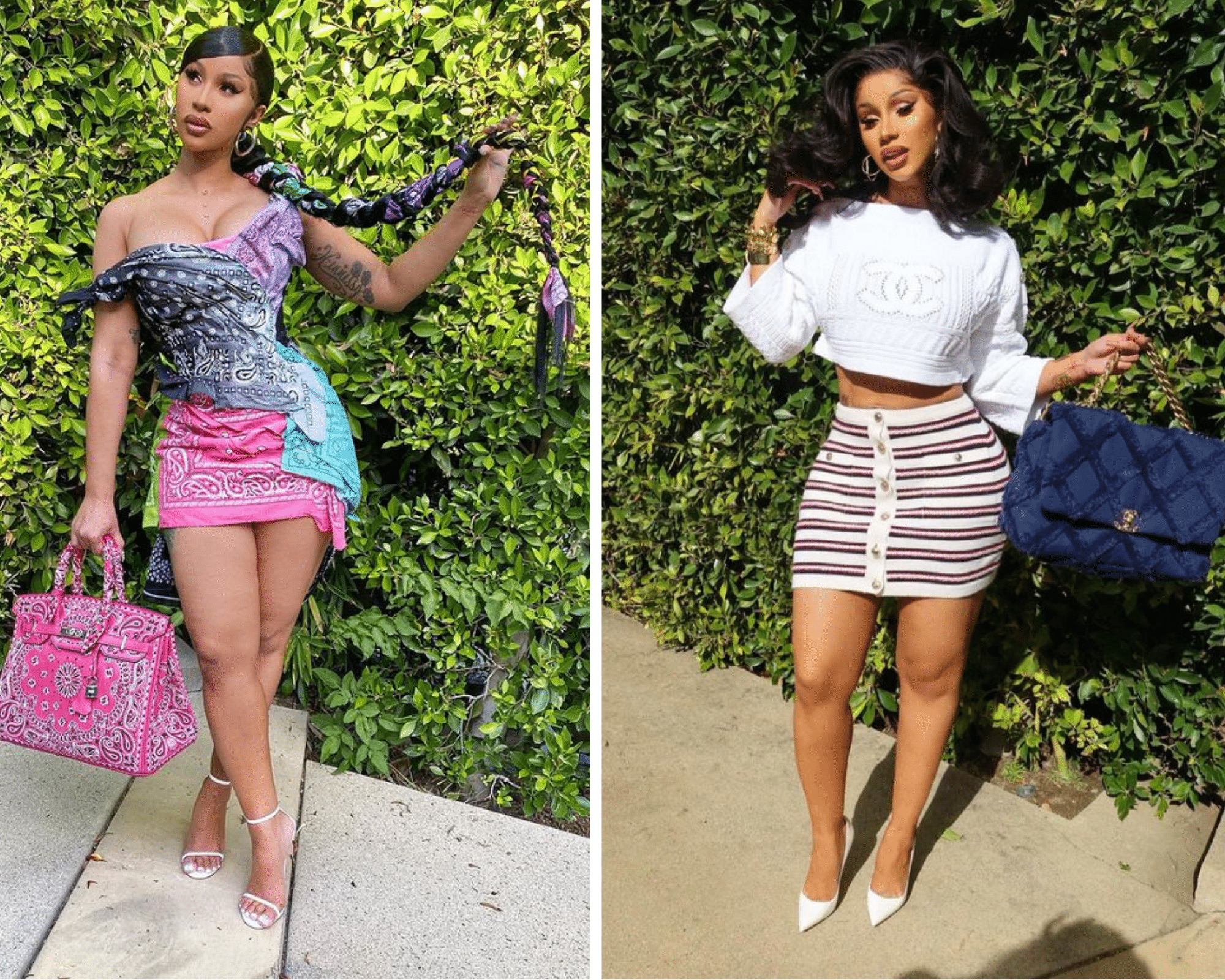 But lowkey, the Forbes most influential female rapper of all time someday wishes to have a farm on her property which she spoke about in one of her Cardi Tries episodes.
If you are wondering about the nail situation, the Bronx beauty has no problem feeding the cows, pigs, and horses as long as it's not her duty to clean all their mess.
Create a Cardi-Inspired Garden
Bardigang, I know how much we love our long acrylic nails, but we got to take those off for gardening. Sadly, it ain't going well with potting mix, seeds, plants, and all those diggings.
Now that we are ready with free hands get a pair of garden gloves and start creating a Cardi-inspired formal garden.
Map your backyard, and draw a clear structure to place all the formal garden elements according to the area.
Try using clipped boxwood, low-growing holly, lavender, or dianthus to give your garden an ornate geometrical shape. Circles are preferred, while rectangular, square, or triangle look good too.
If you are working and busy, always select the plants that go well with your routine. Choose drought-resistant plants and succulents that have easy watering and care requirements.
To make your existing pool stand out, line them with areca palm, banana plant, zebra plant, or Egyptian papyrus.
Add some statues and sundials if creating a water feature is not possible.
You may not have a problem providing suitable temperatures during the summer, but winter could be scary. Use burlap clothes to protect your plants from cold drafts.
Follow a regular watering regime for your garden plants, and bottom water the potted ones.
Let the excess water drain out to prevent the roots from going soggy. Drill a few drain holes if the pot used lacks any.
From Editorial Team
Everybody likes following their favorite celebrity's footsteps, and you might initiate gardening and planting as a hobby looking up to Cardi.
But, before you bring in any plant, know a little about its toxicity and allergic reaction. This helps you keep your kids and pets safe from mishaps.