Everyone knows Paul David Hewson, better known by his stage name 'Bono,' as a renowned musician, but do you know he's also an environmentalist?
The Irish singer of the band U2, which has sold over 170 million albums, has a special place for preserving and celebrating nature.
You can tell by his Irish mansion located amidst the dense oak, ash, and Scot's pine forests of Killiney Hills.
Do you wish to know more about your favorite Celeb's love for plants? Read on to explore more.
What does Bono's Garden Look Like?
With hits like "With or Without You," "Beautiful Day," and "Still Haven't Found What I'm Looking For," U2 made its mark as one of the leading rock bands of the 20th Century.
Here is the young man in his 20s posing with what looks like White Orchid (Phalaenopsis orchid).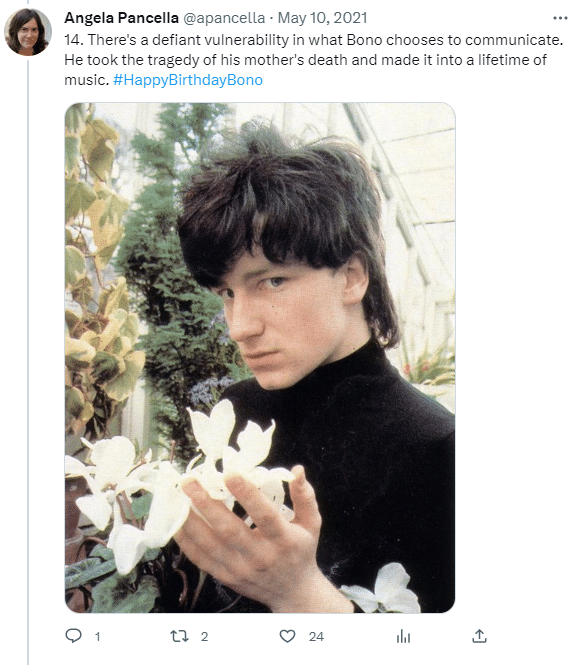 However, the most prominent example would be his extravagant homes, including an 8,500 square feet Victorian Mansion worth €10 million in Killiney Hills with a lush garden and rich vegetation.
Some famous examples of Killiney Hill vegetation include wildflower meadows with wide local wildflower varieties and deciduous woodland containing oak, birch, horse chestnut, ash, and sycamore trees.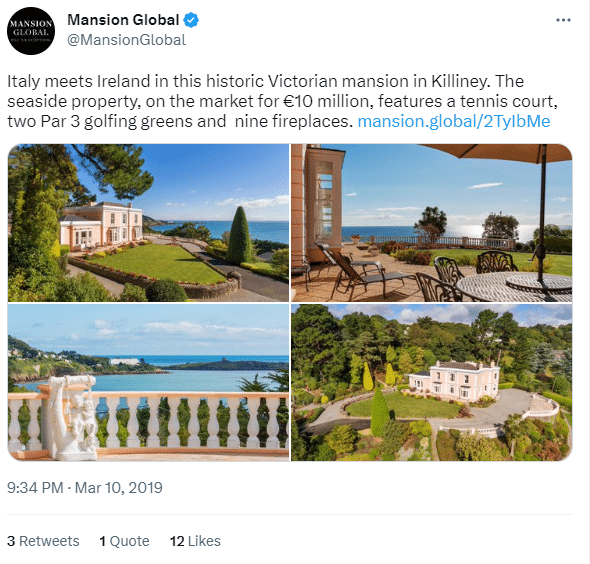 Other typical vegetation growing around his mansion may include coniferous trees like larch (Conifer), Scot's pine-oak, and oak broadleaf.
Another example of Bono Vox's love for nature can be seen in his French Riviera estate, 'Villa les Rose,' which boasts a four-story beachfront home.
It is nestled along the lush green forests of myrtles, rockroses, arbutus, euphorbia, and many different succulent plants. In fact, it is home to 1,000 species of succulents and cacti.
Undoubtedly, the guy loves trees so much that he has grown ornamental palm trees on his Villa's terrace.
What Keeps Bono Growing Garden?
Also, Bono also serves philanthropy through his activism in poverty, diseases, conservation, and humanitarian works.
Here is the maestro himself posing beside the mini-garden in the driveway of Sunset Boulevard.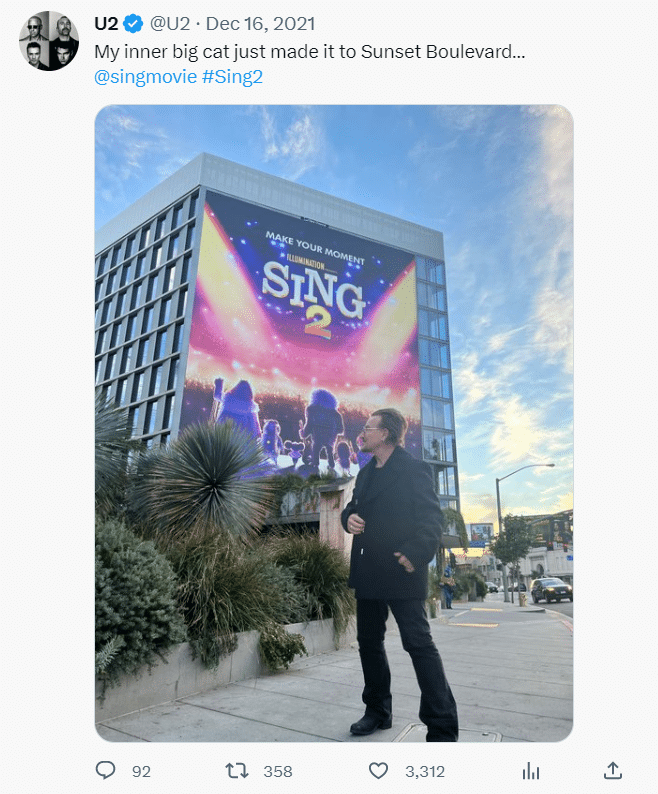 Did you know he cofounded Rise Fund, a global impact fund investing in entrepreneurial companies driving positive social and environmental change in alignment with the UN's Sustainable Development Goals?
Nonetheless, here is another photo of Bono from his vacation enjoying beer beside what looks like a mini-cactus.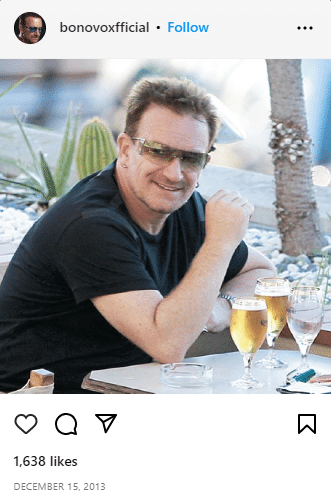 Create a Bono-Inspired Garden!
Talking about his home at Killiney, the average annual temperature ranges at 50 °F, indicating that most plants he grows are cold-hardy or low-temperature.
Do not forget to provide them with sunlight whenever you can continue their growth.
Similarly, you can pick some freeze-proof garden bloomers like Lily-of-the-Valley, Coral Bells, Siberian Cypress, Hosta, and pansies, which can tolerate sub-zero temperatures.
Let's escape the cold Irish wind and explore the rich tropical Mediterranean vegetation of the French Riviera.
First, you can pick various outdoor plants because the temperature hardly drops below 55°F.
Decorate your terraces, patio, and garden with sturdy species like palm, mimosa, hibiscus, bougainvillea, lavender, rosemary, chocolate mint, and passion flower.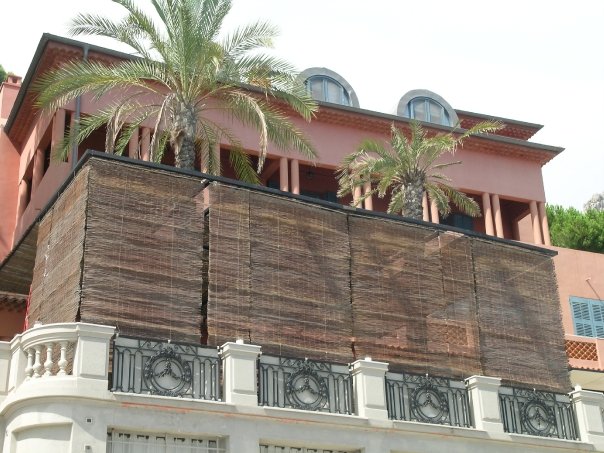 Choose ornamental plants like cacti and succulents, salvia, catmint, Solanum jasminoides, spider plant, and croton for indoor decoration.
Be careful about the toxicity of these plants before bringing them inside your house to avoid accidental pet poisoning.
From Editorial Team
"I want to reach out and touch the plains," says Bono
Good music and activism are not the only things that define Bono; his suave demeanor and bold choices equally do!
If you are fearless about your choices like Bono, then be wise about passionately choosing plants that define your personality.