With the recent uproar by the exotic horseriding with the ramp diva Kendall Jenner, Bad Bunny seems to thump the heart of millions of girls, including garden lovers.
The photo shoot for the American magazine "Rolling Stone" could be why, as the photoshoot took place remotely in Bad Bunny's home, capturing the Bad guy posing elegantly between the Cactus.
Hop on to know more. Look at all the plant collections of the record-breaker, Bad Bunny, signifying the simplicity and tenderness toward greenery.
What Does Bad Bunny Garden Look Like?
Peurto Rican-born singer, Bad Bunny, has given a new era to rap music with his reggaeton-style urban music. His style led him to get nominated for Grammy, breaking the record of 64 years.
However, the two times Grammy award winner spent most of his time in the San Juan apartment, alongside his garden.
The most noticeable plant in his yard was the giant Rubber tree with Palm trees bordering the garden.
Palm seems to be the Puerto Rican singer's favorite, as the Oakland concert stage in 2022 was entirely decorated with Palm trees, giving a beach vibe to the audience.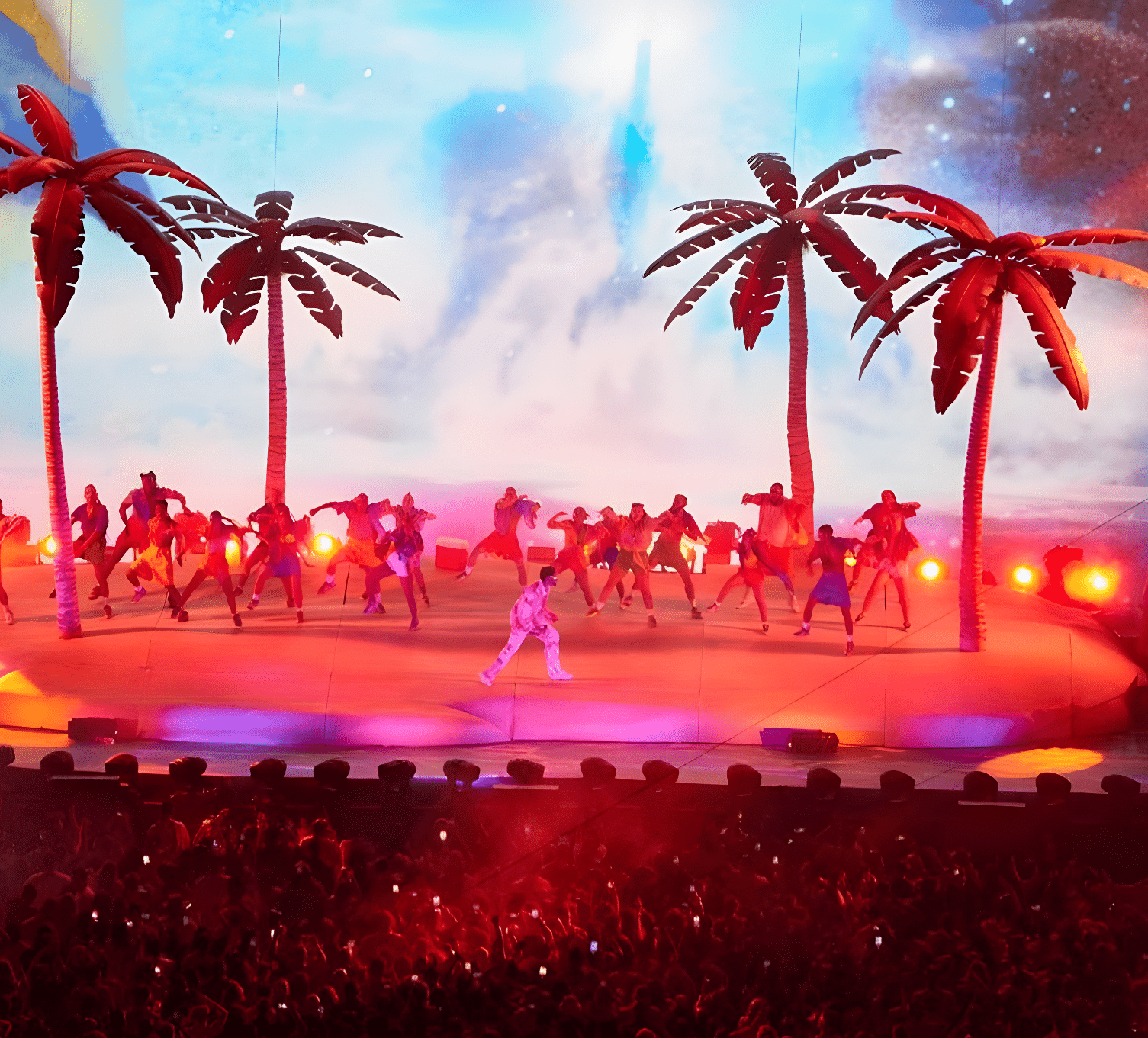 Similarly, the $8.8 million estate in Hollywood Hills of Benito Antonio Martinez Ocasio, aka Bad Bunny, has perks that feature something unusual in the crowded Hills.
The mansion has a large yard with varieties of plants like Palm, his favorite (might be), and a poolside lawn and a patio.
Houseplants to Notice Around Bad Bunny
Getting excited to watch your megastar, Bad Bunny, perform for the Coachella, 2023? Let me share something more exciting to trench your thirst until Bad Bunny performs.
Bad Bunny has stacked various plants to enjoy the serene vibes after the busy, crowded day and might plan to do the same after the grand performance at Empire Polo Club in Indio, California.
In one of the selfies, Bad Bunny showcased some of his plant collection, which includes
Bromeliads
,
Pothos
, Divara, and Cactus varieties like
Moon Cactus
.
Another photograph of Bad Bunny includes snaps of the Hibiscus and Sunflower, symbolizing beauty and loyalty.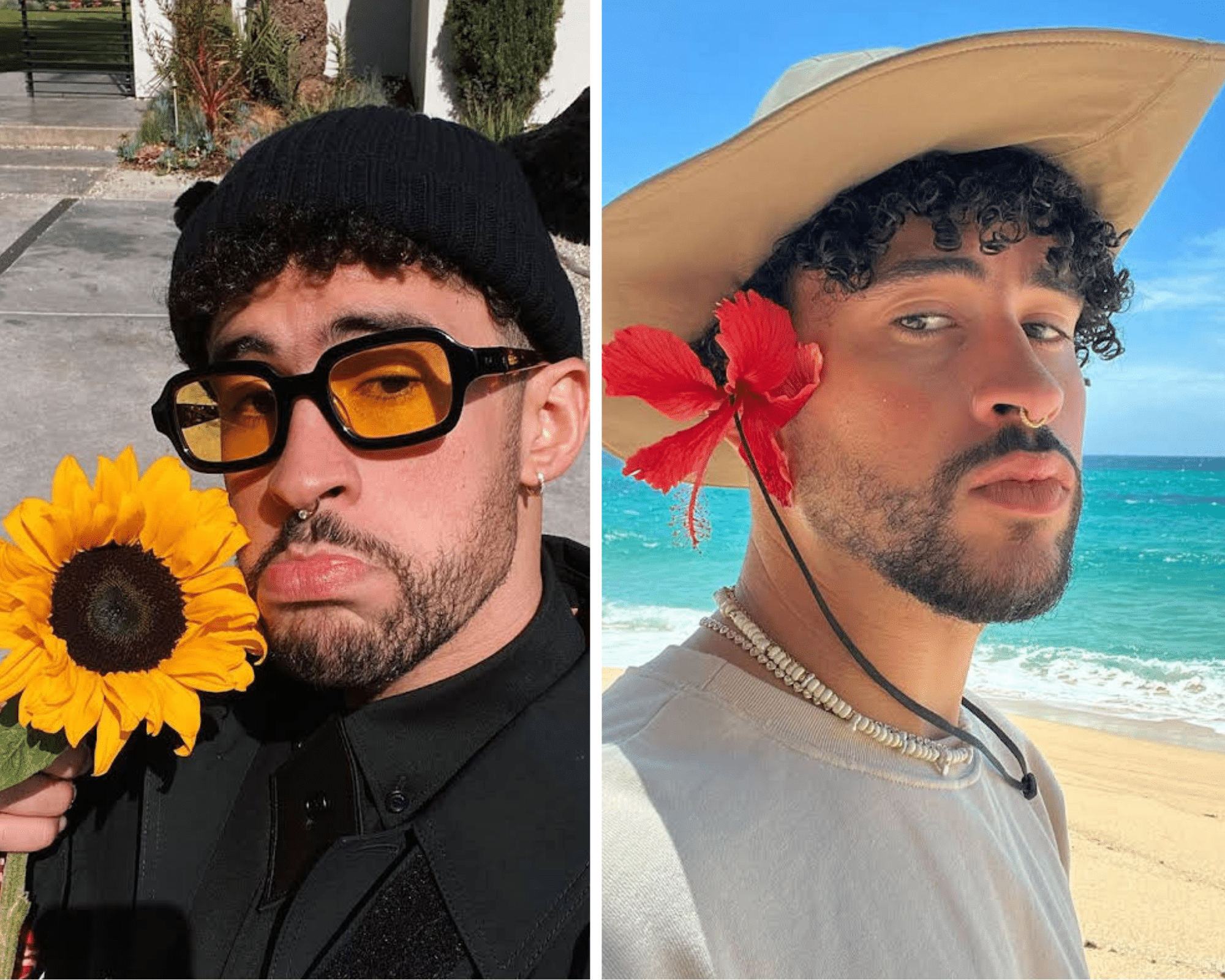 However, capturing the reggaeton megastar in a photograph other than the TD Garden requires more prying, leading us to his performance in the "Loco" music video, where he morphed a Snake plant.
The main motive of the portrayal as a Snake plant was to deliver the message that plants can be a great booster of mental health.
Create A Bad Bunny-Inspired Garden!
A personal collection of plants can make you see something out of the box, although TD or Madison Square Garden comes to mind when thinking of Bad Bunny connected with the garden.
Now, get closer to your megastar by inhabiting some of the pack in your garden to have everything Bad Bunny has.
But before following the footprints of Bad Bunny, get an insight into your location to help choose the plant accordingly.
Puerto Rico lies in the USDA zone 12-13, so you can probably have tropical plants like Agave, Elephant Ear or Alocasia, Aloe vera, Bromeliad and Palm.
To resemble the garden of the California mansion, gardeners can go with Geraniums, Hydrangeas, Hostas, and Coneflowers.
Look for more of an organic approach by using neem oil to keep pests under control.
Use organic fertilizers like manure and compost to provide the plants with a continuous nutrient supply.
Weekly watering and occasional pruning should keep your garden clean and flourishing.
Bad Bunny had once said, "I think it's my responsibility, as a person of influence… to sometimes try to do what I can." So follow your heart and go wild with Bad Bunny's inspired garden.
From Editorial Team
Watching Bad Bunny carry a trowel and spade instead of a mic could be rare, but that still would seem adorable to most of the star's fanatics.
Even the recent Miami restaurant of Bad Bunny has a corridor filled with Bird of Paradise, broadleaf Lady Palm, and Bromeliad, giving a heavenly outlook.
So create your heaven by choosing some easy-going plants and pre-plan the garden care to make the journey easier and stress-free, just like his music.