"When I'm in my 50s, I think I'll want to be in a garden." This is the pure garden spirit of the American singer-songwriter Taylor Swift, let alone her music outgrowth.
Apart from the breakup influence from her EXs, the singer devotes to plants, gardening, and the natural elements in the songs.
It is no lie that Taylor has spanned over the multi genres and served philanthropic works in education, healthcare, and calamity relief, but now she also has a new visage.
Most Loveable Facts Regarding Taylor Swift's Gardening
Though Taylor rarely flexes about what she does in her personal life, she never misses a chance to care for the plants around her in her spare time.
Don't make haste! Here are the top gardening facts of the 12 Grammy Awards winner, Taylor Swift, for you to read!
1. Taylor Swift Enjoys Gardening on Her Farm with Her Parents
The renowned musician grew up on a Pennsylvania Christmas tree farm and experienced the gardening effects with her parents, Scott and Andrea Swift.
33-year-old, thus, revisits the farm whenever she is off-stage programs.
In 2016, Taylor shared social media posts with her parents, saying they were planning some interesting gardening tasks.
The Swift generation also said they have been into farming for ages, except for the Kale, as it is Taylor's first time dealing with it.
When her parents finished saying this, Taylor appeared squatting over the soil boxes as if she was going to place the plants.
2. Plants in Taylor Garden with Model BFF Karlie Kloss
The bonding between Taylor Swift and Karlie Kloss clicked during the Victoria's Secret Fashion Show 2013.
Since then, the reporters have spotted the BFF repeatedly while taking strolls and in various shows and interviews.
Among the snaps, Taylor and her gal pal Karlie Kloss with some potted plants got attention in 2014.
It was the time when the singer had lodged in the Big Apple after the final show of her "Red Tour."
However, the duo has vanished since 2018, as they are nowhere to be seen together. Maybe cruel summer befell on them as they are rumored to be on bad terms.
3. Taylor Swift Assigns Her Home Indoor and Outdoor Garden
Taylor Swift shows off a property portfolio worth 150 million with impressive amenities and gardens.
Her estate journey started in 2009 after buying a two-storeyed penthouse in Nashville, Tennessee, while her first home was in Beverly Hills, California, which was sold out in 2018.
However, Vogue successfully conducted the 73 questions with Taylor on the same property, giving a clear tour of her estate, including the lavish garden.
All the greens blinded the eyes instantly when Taylor opened her backyard gate.
Some identifiable plants include oranges, palms, bushes of jade plant, boston fern, and garlic.
As for indoors, the songstress had a potted jade plant beside the backyard door table and hydrangea blooms on the living room table.
4. Taylor Swift Throws a Garden Birthday Party
One of the famous birthday parties thrown by Taylor Swift was in the Melbourne garden during her "Red Tour."
Everything about the party was perfect thanks to her theme "Perfect."
The theme included a garden full of roses and happy people like fellow pop star Lorde who took a group photo on the stairs.
5. Taylor Swift References Flowers in Her Song Lyrics
Taylor's love for plants, gardens and nature is no news in her song lyrics, let alone her images of the wilderness or flowers posted on social media.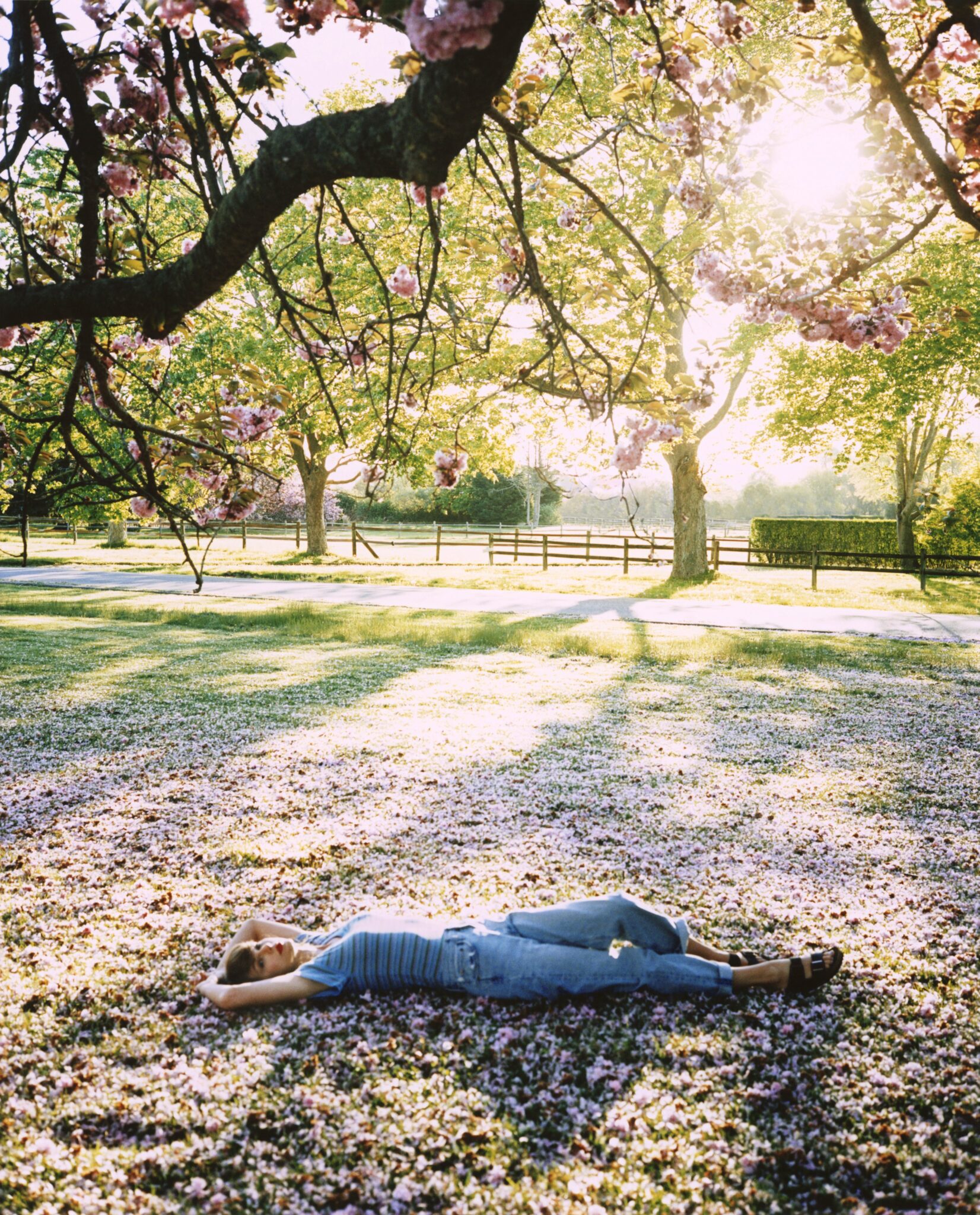 Taylor's songs are primarily dedicated to her boyfriends, and the flowers mentioned resemble her reality, and try to connect with them.
The commonly used flower is the Rose, as the lyrics of Our Song, "I almost didn't notice all the roses," and Blank Space, "Rose garden filled with thorns," had it all mentioned.
Also, her recent song from the Midnight album, Lavender Haze, uses the depiction to denote the honeymoon stage of a relationship.
In addition, the Don't Blame Me song lyric "I once was a poison ivy, but now I'm your daisy" shows an evil and angelic side of Taylor when in love, which she recently sang in the Eras Tour.
6. There are Multiple Taylor Swift-inspired Gardening Items
Getting inspiration from the pop star Taylor for gardening is never wrong. If you are not aware, people have imprinted some of the products inspired by Taylor.
The most famous is the handmade garden banner with the quote, "In this house we listen to Taylor's version."
Another on the list is the Folklore-inspired crewneck embroidered cotton sweatshirt, receiving a star seller on Etsy, which you can wear while entering Betty's garden.
Lithograph with Taylor's garden imprint is also on trend. So Swifties, get a hold of it and talk to your idol as much as you like. It can be refreshing!
From Editorial Team
Taylor once said, "If I start to become irrelevant, I will bow down gracefully, raise my kids, and have a garden."
Let your spirit for gardening overshadow the busy, stressful life, just like Taylor, and enjoy the fresh air exhaled by the garden and indoor plants to the fullest by creating your collection.