Even at 73, "The Secret Garden" singer Bruce Springsteen emerges with the same passion as in the 1970s, given his ongoing international tour with the iconic E Street Band.
Usually, the singer-songwriter, guitarist, and record producer take a few days off to enjoy the charming garden alongside his wife, Patti Scialfa, and his three children in the New Jersey mansion.
So tighten your seatbelt and look into the well-catered Bruce Springsteen garden, and drive yourself to do the same.
What Does Bruce Springsteen Garden Look Like?
The Boss, aka Bruce Springsteen, has an impressive real estate portfolio thanks to his $650 M net worth, enough to own more than ten mansions.
However, Bruce is a hometown lover and has a few countable properties in New Jersey, starting from Freehold as his childhood stay and moving into Rumson, Colts Neck, and Beverly Hills, California.
Due to his being ill, Bruce Springsteen's current Philadelphia tour concerts scheduled on August 16 and 18, 2023 have been postponed for a week, i.e. August 24 and 26.
One thing Bruce Springsteen keeps common in the mansion is the yard containing various plants and trees used for shade.
The statement proved true when CBS entered the recording studio of Bruce Springsteen in New Jersey after five years of requests.
Going toward the Springsteen couple's primary residence, Colts Neck, remains one of the secluded paradises bounded by the bushes of Japanese Knotweed and other grasses.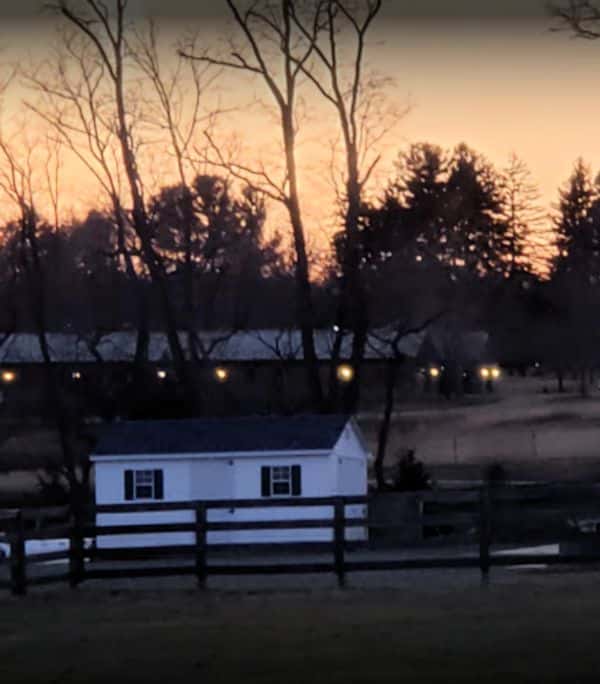 Here, we could see the farm of The Boss with a yard having a giant tree beside a sty and a ranch for horses. This farm made the daughter of the E Street Band leader into a qualified equestrian.
Comparing the celebrity houses, the common part is the poolside garden with varieties of flowers with potted plants like agave, Boston fern, and bamboo palm, which is noticeable in Bruce Springsteen's mansion too.
Create A Bruce Springsteen Type Garden
The most iconic and influential musician and New Jerseyan officially received his birth date 23rd September as Bruce Springsteen Day and is celebrated in the Garden State.
So making such an idealistic man your inspiration can make you a pop star, but let us focus on the gardening inspiration for now.
New Jersey falls under the USDA zone 5 to 7, so choose the plant accordingly. Some are snake plants, philodendrons, orchids, and fiddle leaf figs.
If you are in a tropical zone and have a pool, landscape it using plants like birds of paradise, Hawaiian hibiscus, ornamental sweet potato, and jade plant.
As for the decoration, you can use hanging pots and grow trailing vines like tradescantia, English ivy, pothos, and a string of pearls.
Add a focal feature to your garden and manage the lights if improper lighting exists.
Surround your garden and pathway with bushy shrubs such as boxwood, hydrangea bush, lilac bush, and black haw.
Use organic compost and manure to fulfill the nutrient need of plants.
If in the initial stage, spray the pest-infested plant with neem oil and wipe the leaves with water.
From Editorial Team
"Certainly, tolerance and acceptance were at the forefront of my music," says the 35 best-selling musical artists in history, Bruce Springsteen.
Let the musicality of the 70's singer touch your gardening skills, as patience and acceptance are the first and most important aspects to include while dealing with plants.