A Jamaican singer-songwriter, Bob Marley, quotes, "Herb is the unification of mankind," meaning a mere plant can dare to bind peoples regardless of origin.
Marijuana is the only plant that might come to mind when discussing Bob Marley.
But there is this exceptional flower, Daylily 'Bob Marley,' so singular that it is named after Bob Marley to honor his one-of-a-kind, unique nature.
What Plants Did Bob Marley Prefer Around?
Thanks to the Rastafarians' roots, Bob Marley profusely celebrated the laws of nature while living in harmony with the environment.
Despite his Christian upbringing, he changed his faith from Catholicism to Rastafari in 1966.
And as a Rastafari, he also treated cannabis plants like Marijuana as a spiritual sacrament.
But cannabis is not the only plant Bob Marley was so fond of as he had other herbs like
basil,
peppermint, ginger and so on in his garden.
Besides being a Father of reggae, Bob Marley actively raised his voice for social justice, anti-colonialism and pan-Africanism.
His fame and popularity immensely helped to put Jamaica and Rastafarianism on a world map, so he is a legend and hero for every Jamaican.
In his honor, his old home in Hope Road, Kingston, is now converted into a museum.
There you can see how close he prefers to be to nature as plants surround his entire house.
Did you know scientists are trying to grow back the extinct Ganja species that once Bob Marley used to smoke?
How to Create a Garden with Bob Marley's Name Carved?
Honoring the legend with his name carved in a personal garden would be the flamboyant way.
Carving the legend's name in nature, like in a garden, is truly a fascinating way to honor Bob Marley.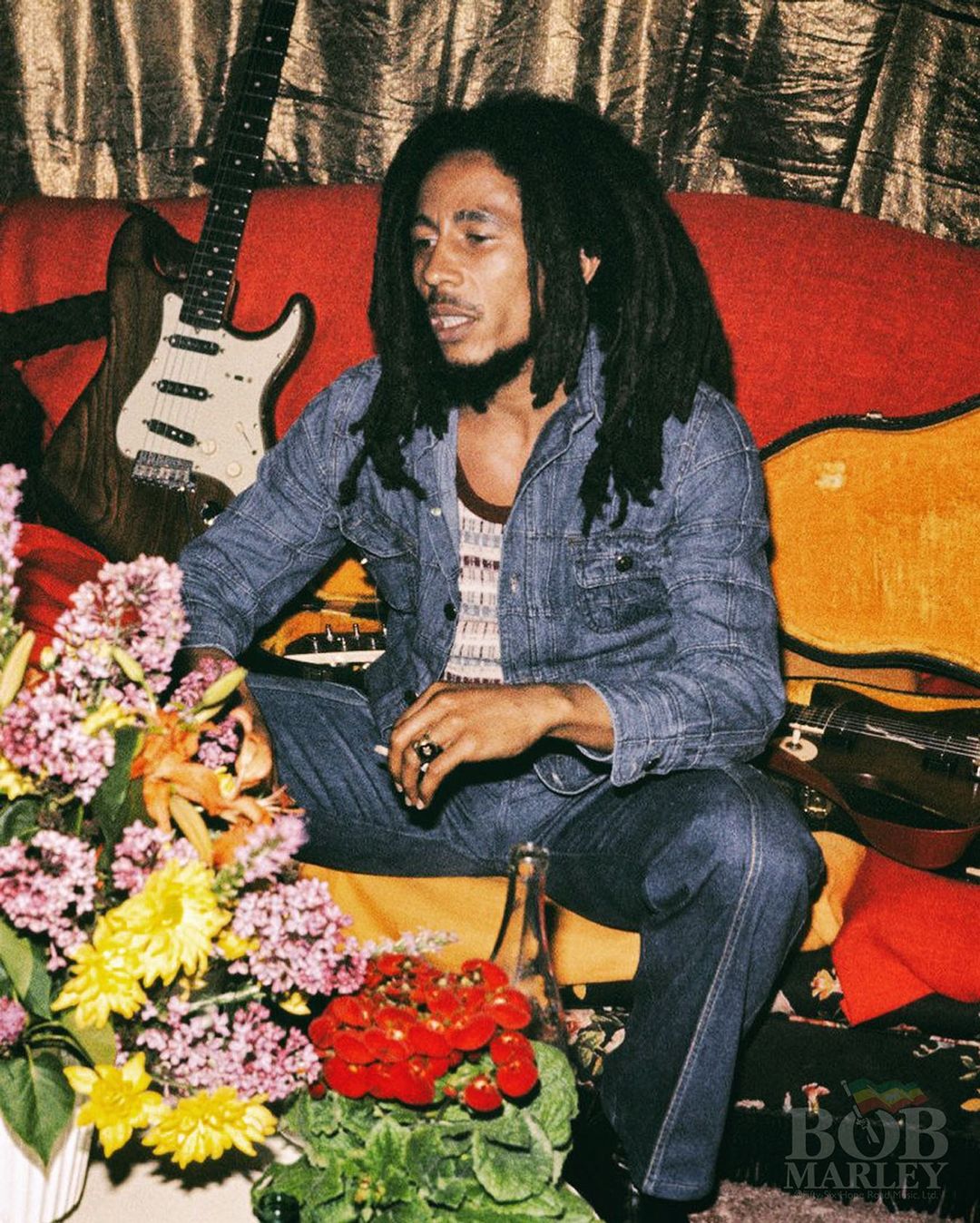 Furthermore, his Rastafarian faith believing in living harmoniously with the surrounding environment, makes it more meaningful.
Now, without further ado, let us create a garden carved with the Bob Marley name as a tribute.
Carefully select a spot where the name will shine out the most without overshadowing the garden.
Roughly prepare a design layout to spell the Bob Marley name in the garden.
Decide if you want to carve the name using various flowering plants or decorative stones.
If you go with plants, ensure they thrive in your USDA zone.
Prepare the soil as per the chosen plant requirements and ensure to provide them with regular care.
Try coloring the garden hedges red, green, yellow, and black to showcase Rasta colors.
Editor's Note
Although Bob Marley and his Rastafarian faith supported the use of cannabis, he always respected other cultures' views towards it.
He did not encourage its use in countries where it is not legal. So, you should also aim to respect the laws and regulations regarding cannabis.
All The Best!