A 2003 legalized berry seed oil has shown positive results in curing a skin condition. It's Black Currant Seed oil for eczema treatment and skin and hair care.
Generally, Black Currant seed oil constitutes gamma-linolenic acid (GLA) and anthocyanin that works wonders for soothing the irritation due to eczema. Besides, vitamin A works on rejuvenation, tame redness, and helps nourish the dry, flaky parts.
Apply the oil regularly on the affected area or simply incorporate it into your regular skincare routine to get the most out of the oil.
What is Black Currant Seed Oil?
Black Currant (Ribes nigrum) is a perennial berry native to Europe and Asia Pacific but a relatively new introduction to the US market.
In the US, Black Currant was banned until 2003, so only few people know the taste, smell, use, and benefit of Black Currant seed oil.
The perfectly round glossy berries are about a centimeter in diameter, with an oil-loaded seed constituting several essential chemicals for skin and hair.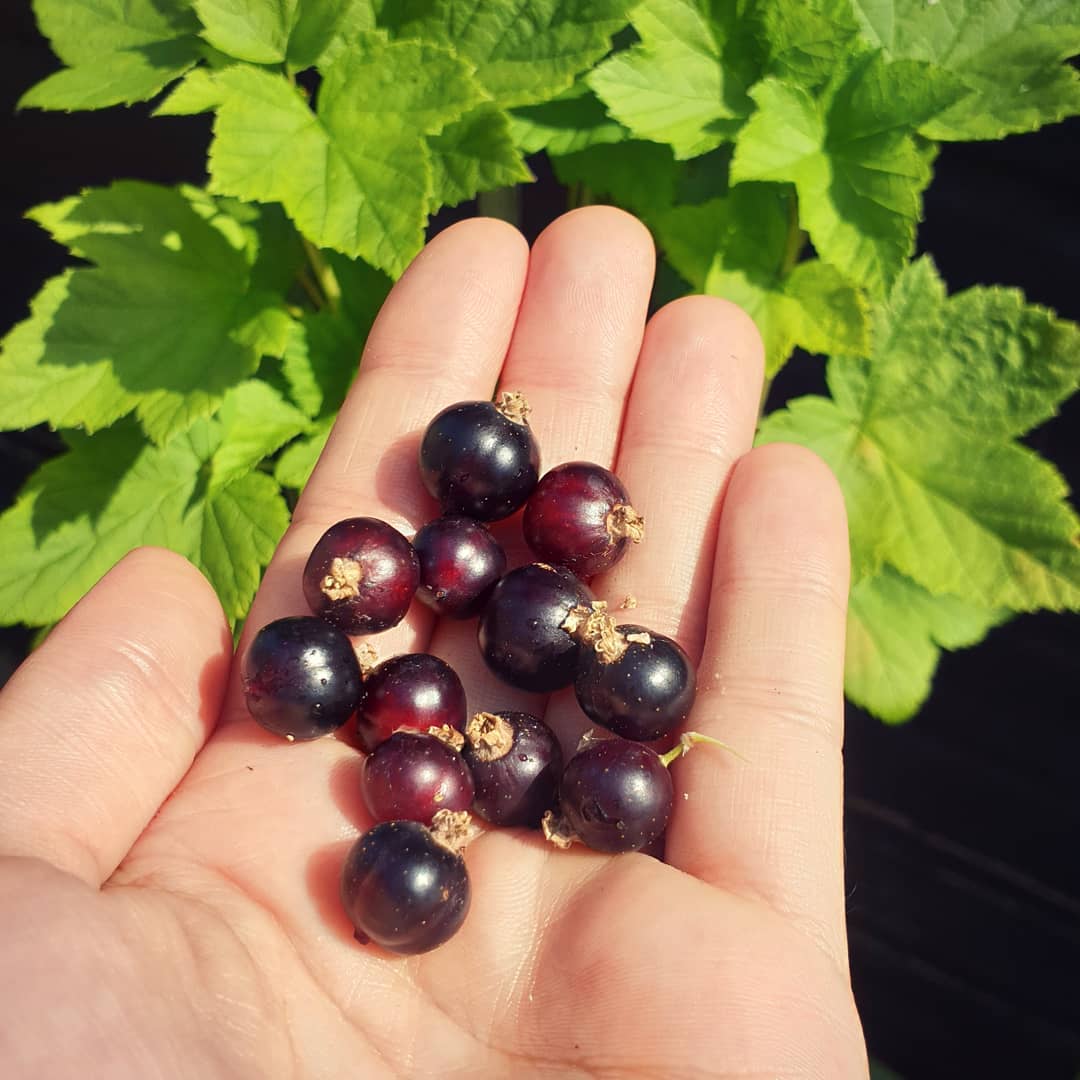 Besides, the Black Currant has a sweet, bitter taste, while the seed is hard and not directly consumable.
But, oil extracted from the seed can be applied to the skin, including your face, and often formed capsules as dietary supplements.
So, the benefits of Black Currant seed oil are currently quite a talk among beauty gurus and Instagram influencers.
Can You Use Black Currant Seed Oil To Treat Eczema?
Black Currant Seed oils are natural carriers of gamma-linolenic acid (GLA), fatty acid, and anthocyanins that work as anti-oxidants and anti-inflators.
The anti-oxidant, fatty acids and vitamins from the oil nourish, moisturize, and soothe the rashes, dryness, and flaky skin due to eczema. Besides,
research confirms
that early use of Black Currant seed oil can prevent atopic dermatitis.
Like the Black Cumin seed oil that helps with eczema, sunburn, and other skin conditions, Currant oil also plays a huge role in skincare and haircare.
Revitalizing Effect: The abundance of fatty acid in the Black Currant seed oil support skin elasticity. These oils work deep into the skin and gradually fade the scratching scars, fine lines, and wrinkles, reducing the sign of aging.
Fights Acne and Unclog Pores: Linoleic acid in the Black Currant seed oil clears the sebum deposited in the pores. This helps control acne and reduces the bumps on the skin.
Hydration and Nourishment: Anti-oxidants in the oil provide prolonged moisture to the skin and subdue skin crusting due to eczema. Also, the oil hydrates the affected area, helping with swollen skin and pruritus.
Evening Skin Tone: Vitamin C in Black Currant seed oil tames redness due to eczema or atopic dermatitis. Further, anti-inflammatory nature oil helps heal and repair itchy, inflamed skin.
However, we need to understand that Black Currant seed oil is not the complete cure for eczema, but it works on pacifying the symptoms and irritation.
How to Use Black Currant Seed Oil For Eczema?
Applying Black Currant seed oil is similar to any skin serum or regular oil but begins with the suitability test.
Start by taking a small amount of oil to a small skin area for a patch test.
If the oil has no allergic or reverse reaction, you may apply it in the eczema-prone area.
Apply a few drops of Black Currant Seed oil to your flaky, dry skin.
Mix the Black Currant Seed oil with Jojoba or Coconut oil to enhance the nourishing property.
You may add the oil to your regular moisturizer if you are a combination or oily skin type. This helps to dilute the oil concentration and thus reduces the chances of unwanted breakouts.
Despite the positive result of Black Currant Seed oil for the skin, we recommend you consult a dermatologist before including it in your everyday routine.
Top 5 Black Currant Seed Oil To Try
The American beauty and pharmaceutical industry mostly extracts oils from Black Currant by cold pressing or industrial extraction (compression, condensation, evaporation, and extraction).
While you may try extracting the oil at home, the result may not be satisfactory. Also, the process requires a lot of patience and time.
So, to make it easy for you, here are the top 5 Black Currant Seed oil to try for eczema.
From Editorial Team
Be Aware of After-Effects!
Black Currant Berries and oil are safe at limited doses.
But excess consumption of Black Currant seed oil may cause mild side effects like abdominal discomfort and loose motion.
Pregnant women and lactating mothers should not use oil until recommended by the doctor.